Inventory turn over ratio table
Inventory turnover ratio – ITR table or matrix are used to collecting data from departments of the company for the analysis purpose, analysis of collected data get the result of inventory transitions ratio that overall money transitions and its requirements to flow and its possible controls can be possible.
Inventory turn over ratio table covered raw material to finish goods material data, internal process storage and scrap that overall information about material transitions concern mother raw material can be available in single format, hence analysis of the material flow is easier base on.
ITR matrix or ITR table are also need to incorporate information about machine, equipment breakdowns, reworks and rejection information for the analysis, basic requirements of the calculations, supporting information can be find at inventory turnover ratio table, this table can also used as key performance indication analysis, some companies are incorporate information of ITR calculation and formulations in KPI sheet to easier for the single document format for find out information and analysis on the data had collected from the various areas.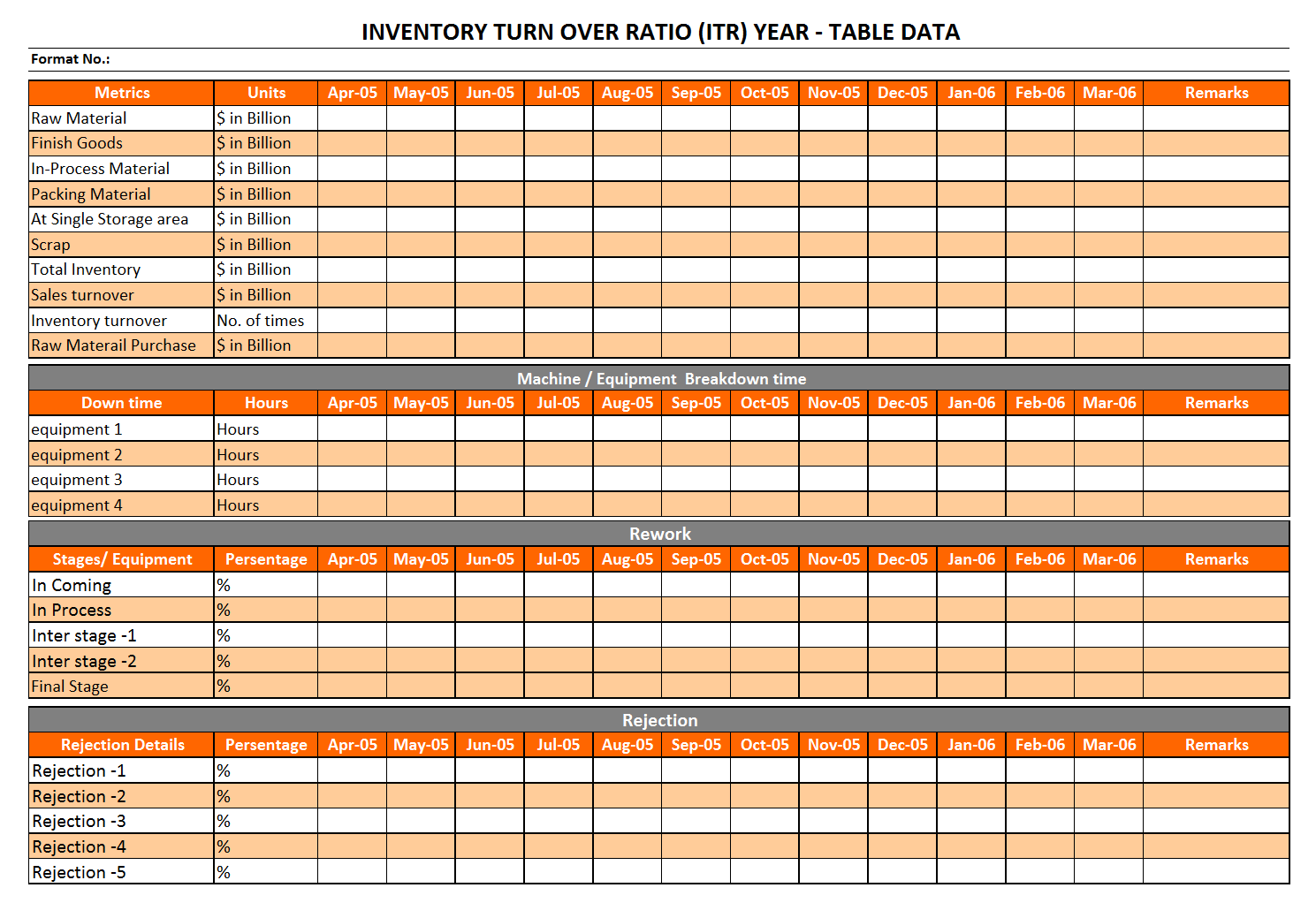 EXAMPLES, SAMPLES & FORMATS
You would also like to read: