Document Control record
International standards – Quality management – ISO 9001, Environment management – ISO 14001 or OHSAS – health and safety management, any international standard that organization follows need to maintain documents and records will fully managed to help to other for find out and document or information to used in absent or any person or authority.
Document that used in manufacturing processes, dispatching or any other process are in organization need to systematically working flow and standard formatting to disable / mistake proof information flow and working environment are possible though controlling on documents that used in respect or organization work process.
Document control record is a master format that all the internal system document are listing in single format to indexing all information to find out or used any purpose of system works, working flow is depends the formats and records that organization wise can be different, requirement of the basic information for the document control records as below:
Document numbers & Date – first Issue date
Revision number & Date
Description of document
Area where document used
obsolete copy records
retention period
method of disposal
Above is simple formatting system but whole internal system information can possible to access. Document controls records are above points are basic and standards that need in any document control maintained.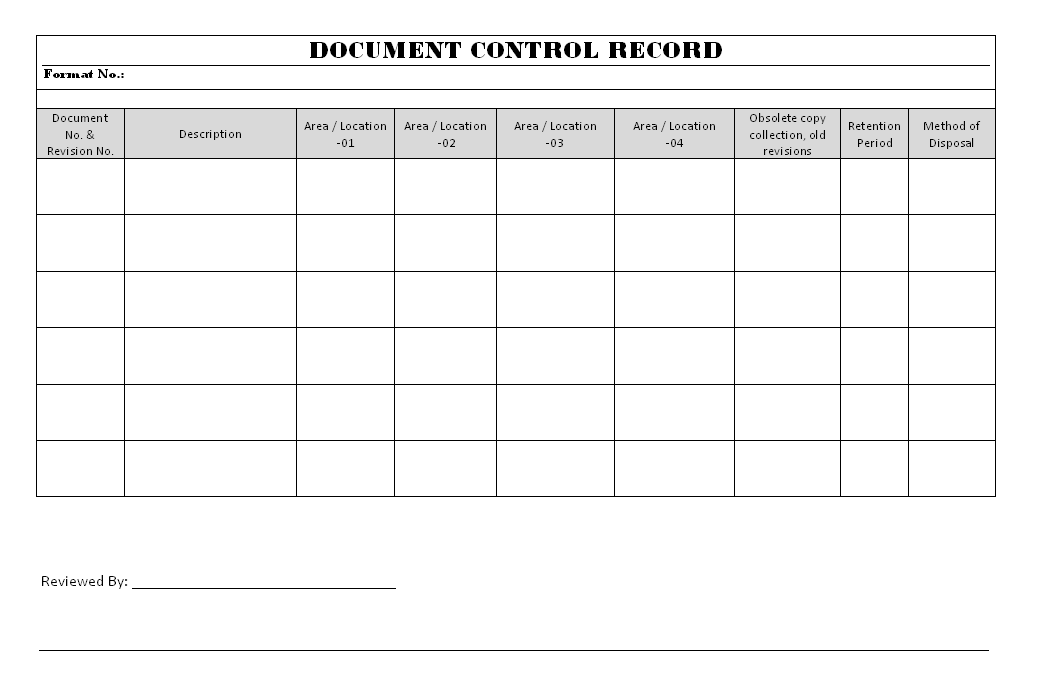 EXAMPLES, SAMPLES & FORMATS
You would also like to read: