External Documents – LIST | Format | Examples | Samples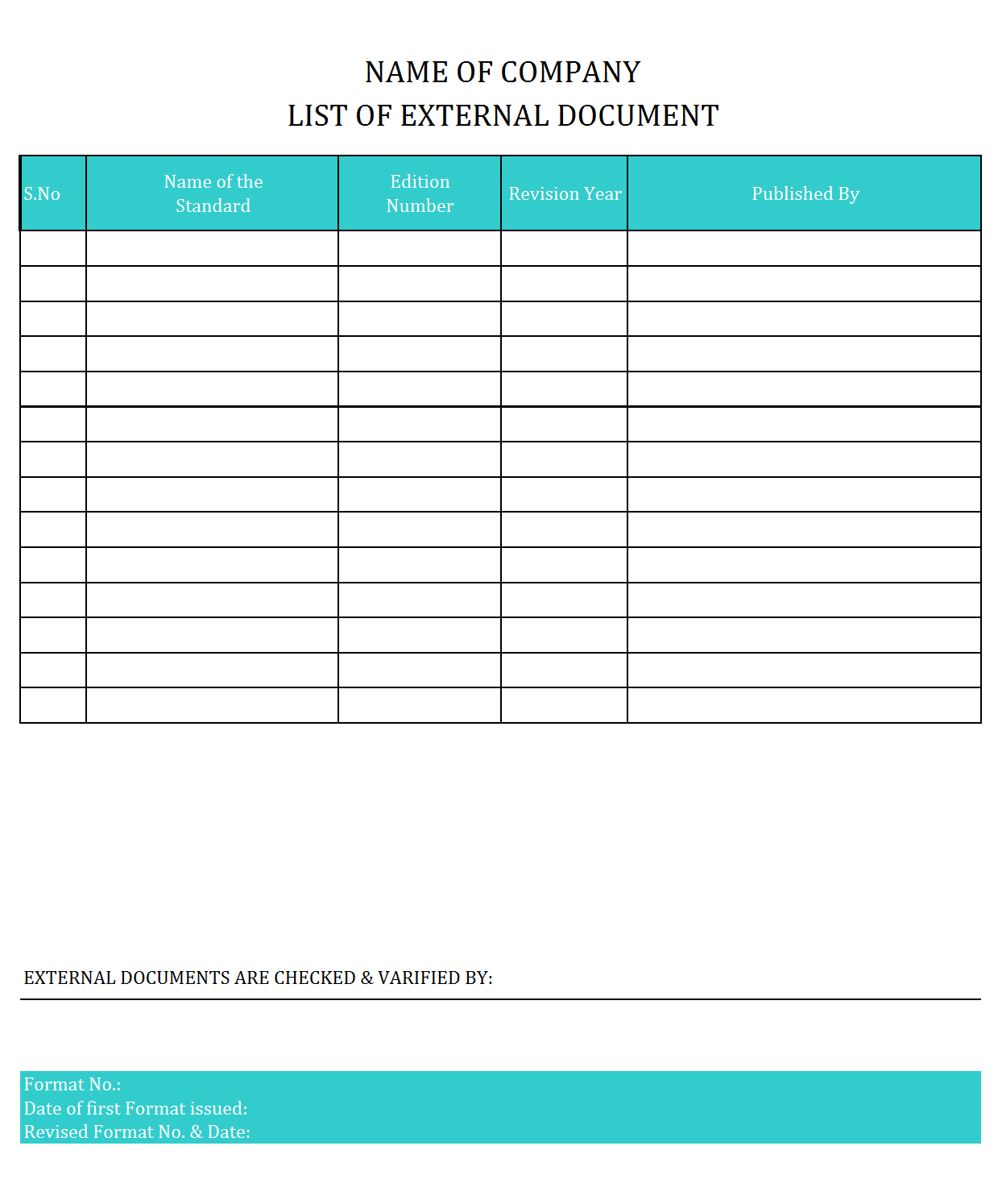 Generally people are things to read list of external documents for what? Why we made list for external documents? Let's first of all understand what are external documents?
When we are following any international standard system that we having a base documents that is standards, documents that provides why standard organization like ISO, Technical specifications, OHSAS is all are standardize systems that we are implementing in our business for smooth and reliable business for our end users that is customers, interested parties & government.
As we discuss, some these international standards having a documents that called standards manual are gives a guideline to implementation internally in organization as well chain of the suppliers, base manual is a external documents which from we are making a internal manual & procedure as requirements of internal products & business fundamentals.
List of external documents is requirements of almost all standards levels, to consider the matter here we are provided ready made excel formatted sheet with required fields, you can add, remove, modify that format as your organization requirements.
=========================x=========================
=========================x=========================