Document Control Form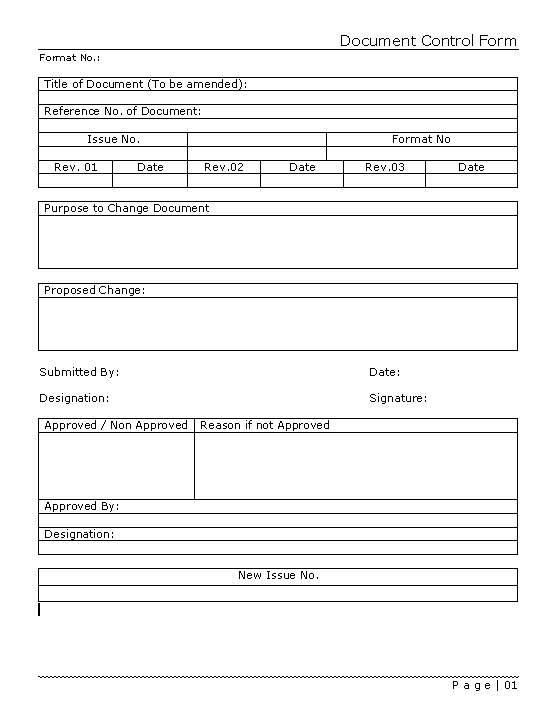 In the organization, internal systems are need to each document should be controlled mean document that is used with the standard formats, each format that having unique details which second copy having management representative of the quality management system or any other management system, in case of the user fill the fields are not in used or need to add more fields that user department request to management representative for the amend the format which is in used for internal system.
Management representative are asking for the document change request note that all details are need to incorporate for the amendment required by user department, user department are attached all details for the expecting details and send to management representative same will be take in confident by management representative to management for the details are very critical to affect production line, that approvals from the management are final for the amendment in formats.
Approved formats are detailed as new issue number and revision date and number that should be revision two or three or may be first one. With new format with details are requested by user department.
———————————- Download Format ———————————-
———————————- Download Format ———————————-
Related Topics: