Evacuation drill record sheet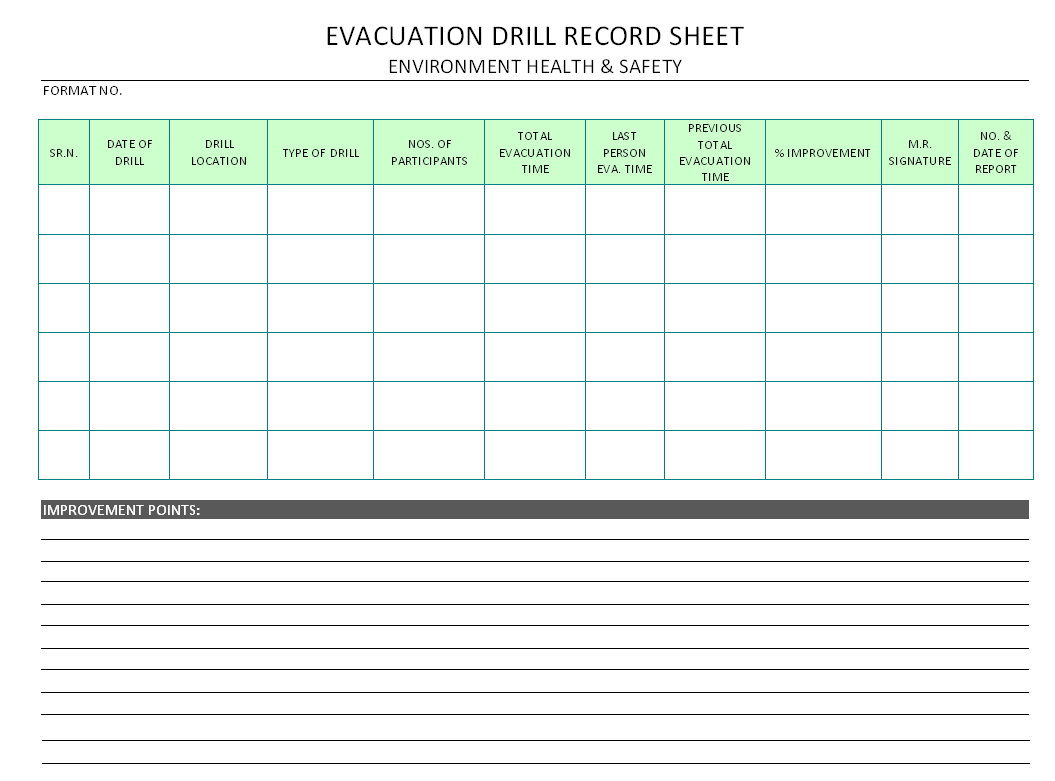 Evacuation drill records sheet is used for the recording and analysis of the information collected during the mock drill, all the collected data are used for the further analysis for the minimize total evacuation time in next mock drill.
Serial Number

Date of Drill  – Date of the mock drill conducted at plan level

Drill location – Location / Area where mock drill was conducted.

type of Drill – Type of drill like a fire mock drill,  spillage mock drill or spillage table top exercise, oil leakage mock drill etc..

Nos. of participants  – numbers of participants, peoples are involved within department and out side visitors are participated in drill

Total Evaluation Time – Total time had taken for the evaluation from location, room, area.

Last Person evaluation time – during the evacuation, the person who reach out side of the location, plant, area or at assembly points.

Previous Total Evaluation Time – When the last mock drill conducted, total time had taken to evaluate the location.

% of improvement In evaluation time – Improvement percentage against previous evacuation plant.

Management Representative Signature

No & Date of Report – Mock drill report number and for the reference.
EXAMPLES, SAMPLES & FORMATS
You would also like to read: