Laboratory Equipment Inventory Form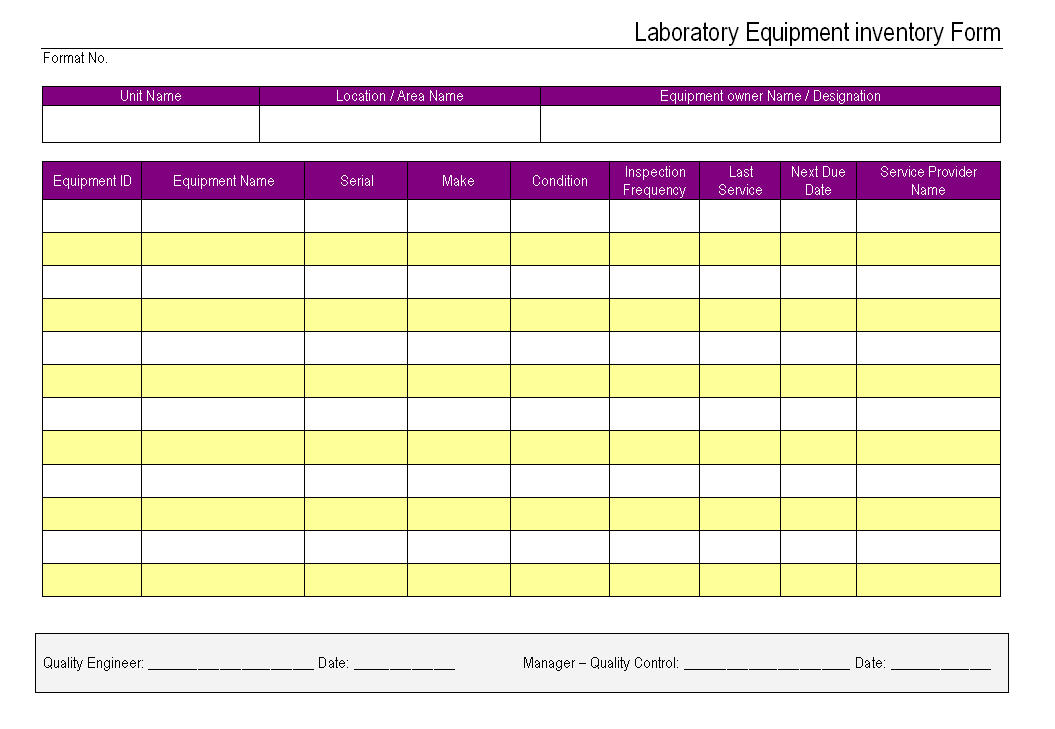 Unit Name  & location / Area name

Equipment Owner Name & Designation

Equipment ID – Identification number of Equipment

Serial number – Serial number of the equipment which May unique identification number of the equipment.

Make – Name of the manufacturing company who made this equipment, on base of the manufacturing, manuals of manufacturer for equipments, all the concern details are useful for the calibration and use of equipment.

Condition – During the inspection what condition found, fact condition will be help to next service.

Inspection Frequency – inspection frequency is depends on the equipment, manufacturing process & use of the equipment.

Last Service – when the last service of the equipment  done, date of the last service.

Next due date – on base of the inspection, calibration frequency and used are depended.

Service Provider Name – All the concern information, contact number and name of the service provider is important for the equipment calibration and inspection process.
EXAMPLES, SAMPLES & FORMATS
You would also like to read: