Food product Storage Checklist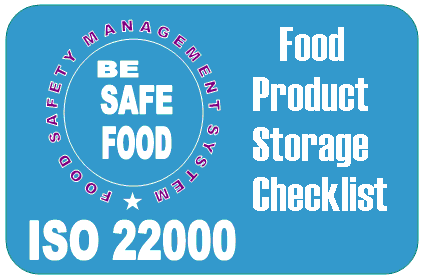 Is there Food product stored as per norms? Is there all the required steps are taken properly?

Has stock been maintained and updated periodically? Food product stocks are maintained as per categories? 

Are all ingredients identified and labeled properly? Ingredients are storage and maintained separately? Ingredients identification labels are clearly visit able and readable?

Which method is used for food product out going? First in first out system is applied?

Are gloves, masks etc provided for handling Food products or for transfer from or to stores?

Is there any provision for Accepted / Rejected products storage?

Are all materials stored in pallets away from wall?

The entire food product's storage floor is without hole and others concern non standard room for storage?
 Related Topics: