Equipment planning audit for food safety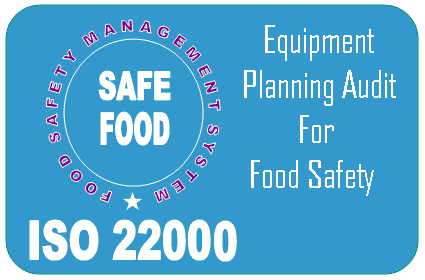 Is there budget has been allocated for the equipment / machinery projects and its planning?

Whether equipment planning and project has been taken by project / planning department? What is status of the projects? Is there concern authority has been approved?

Are there equipment / machinery are used for food processing?

If the equipment / machinery are used for food processing that properly cleaned? Is there any frequency of the cleaning is maintained? What are the cleaning acceptance criteria?

Are the product contact equipment and containers made of materials, so that no toxic effect with intended use will occur?

Is the equipment maintenance are planned properly? How planning is measure? Is there equipment / machinery are durable? Movable? And capable of being disassembled for maintenance when required?

Equipment planning had covered maintenance schedules? Preventive maintenance and its schedules? Is there cleaning lubrication inspection and tightening are properly done weekly or as per frequency scheduled?

If the equipment having toxic emission, is there planning to food processing will away or non harm to food processing? What planning for emissions?

Is there possibility of equipment's parts or oils, grease, or any harmful toxic are touch with food, which is taken for process? How equipment / machine's food processing part will manage all? Is there equipment planning for it?

In the last audit any observations are noticed to concern harm / quality problem / human safety affect due to equipment / machine?

In the equipment planning having provision for audit observations and its corrective actions to concern equipment?