Incident Report form
Incident Report Number – Unique number for tracking each IRF# & Date
Environmental Incident / Health and safety incident – Description of the accident / incident happen in industry that need to short description. For the primary understanding for the first view presentation is much important to go for quick analysis mode.
Department / Branch/ and exact place(Division) where the ACCIDENT or the dangerous occurrence happened – Information of the incident happen in the area and its actual location mention is very important for the investigate.
Date, hour, shift of Accident or Dangerous occurrence – information of the actual time of incident.
Name of Person who injured / Occupation / working at place / Machine / equipment
Injury on body part
Type of Injury – Near Miss / Minor Injury / Fetal
First Aid Details – Whether first aid given
Facts Behind – Incident information, investigation and reporting information analysis for the finding facts behind incident happen.
Root Cause – Real Reason behind incident to easier to eliminate, minimize risk level in company.
Corrective / Preventive action to avoid such type of Accident / Incident in future.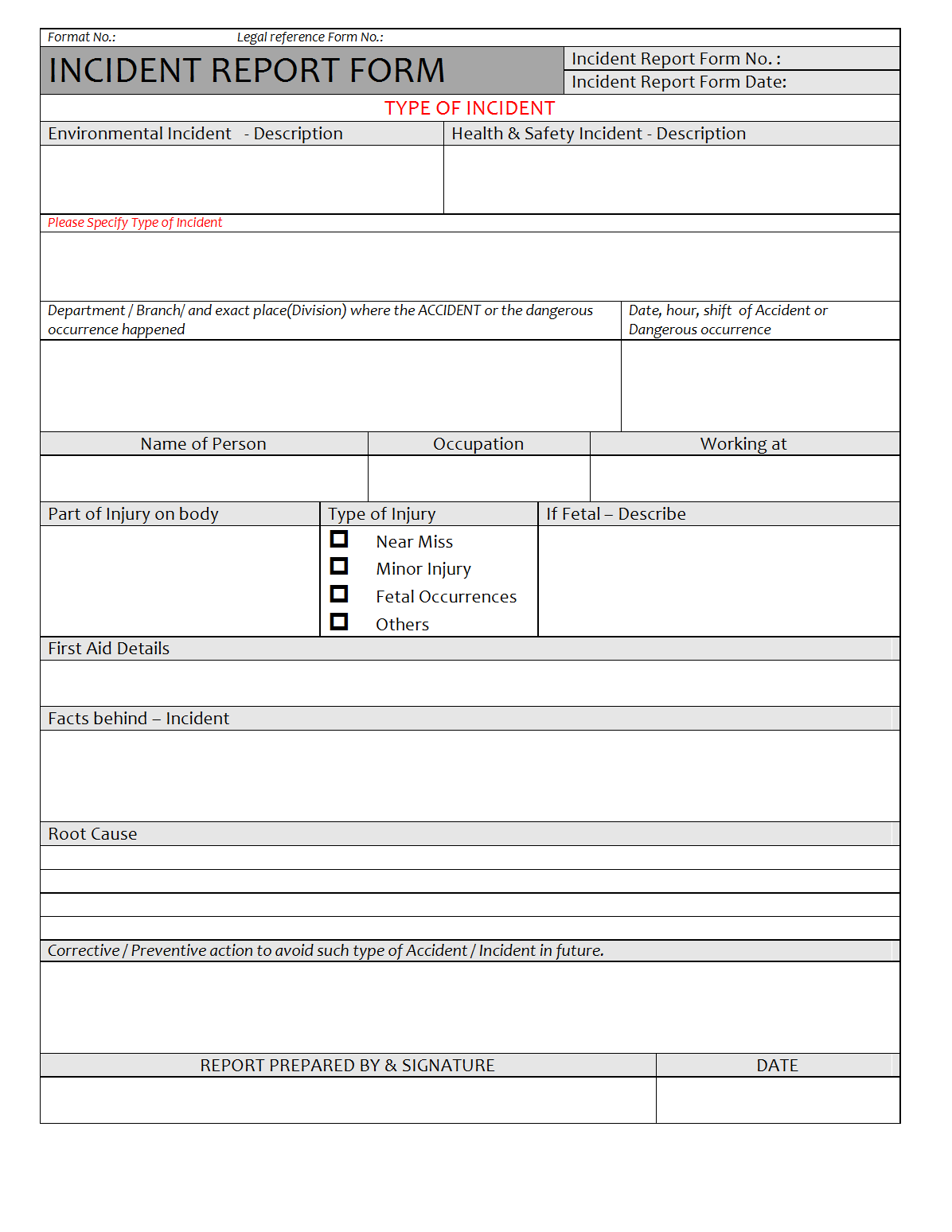 EXAMPLES, SAMPLES & FORMATS
You would also like to read: