Key performance indicator format
What is key performance indicator?
Or
What is KPI?
Or
Key performance indicator definition
Key Performance Indicator (KPI) is a presentation of organization's measurable key objective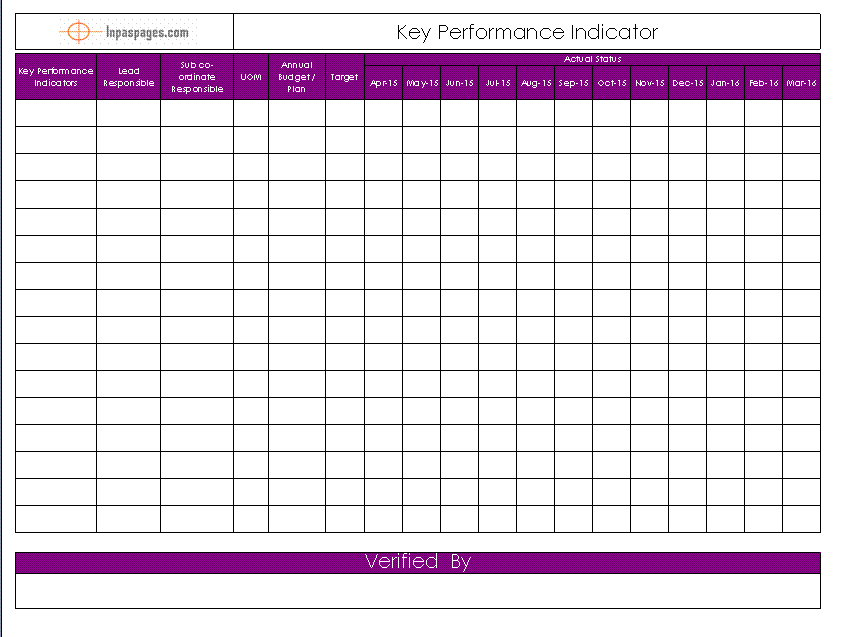 Key performance indicator (KPI) through management executes decisions, action plan for improvement & enable to possible target to strategic goals. KPI important document or tool of management to keep business success & gives advantage to establish possible goals & planning for continual improvements.
Through KPI (key Performance Indicator) format management able to focus on weak objective that need to improvement. If you understand Pareto chart, in the Pareto chart trouble which is higher indicate level law if you eliminate that trouble in beginning of actions that automatically other troubles are also solves respectively, but still chart show remain troubles level higher after major trouble solve, this supporting trouble shooting action chart also help in objectives improvement for achievement target, single objective improvement gives good performance, remain objectives are also improve little bit after all, processes are depends on each others in single unit organization.
Key performance Indicator (KPI) format requirements are:
Key performance Indicator
Lead responsible
Sub Co-coordinator responsible
UOM
Annual  Budget / Plan
Target
Action Status ( Month wise) Figures
As above format structure for monitoring key performance indicators month wise performance, after six month or year variation, progress and improvement of actions are taken for improvement can see and measure, from this format management get the idea of the performances are on track or need to improvement for the particular objective.
Download Key Performance Indicator (KPI) format in excel sheet
Key Performance Indicator (KPI) definition
Key Performance Indicator (KPI) template
Key Performance Indicator (KPI) example
Key Performance Indicator (KPI) sample
Related Topics: