Material Indent form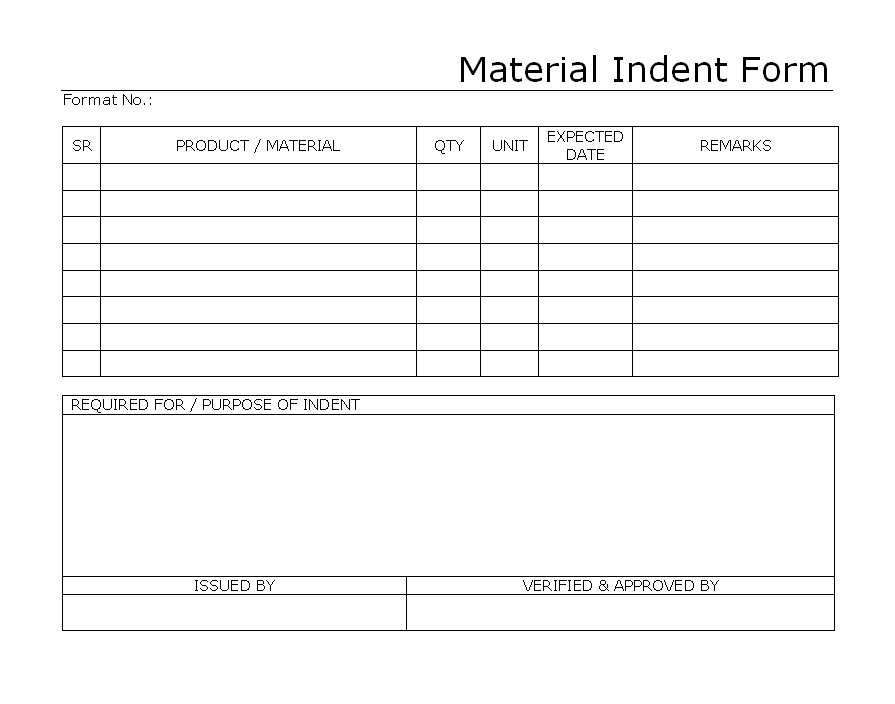 If we consider the process flow of the store & consumable goods department that very first step of the store is the material indent, when any department of company required material for the internal used for the machine or any other use that user department fill up the material indent form for material requirements, user department fill all the required details in the material indent form and send to store department for the issue that material its behalf, this is the important step for store department.
Material indent form is simple listing of the material requirements which is store department property but filled by user department as and when required. For the material indent form sample format given as below:
Product / material name

Required Quantity

U.O.M  – Unit of measurement

Expected date of receiving.

Remarks if any technical or any other details are needs.

Required for / purpose of indented the material.
EXAMPLES, SAMPLES & FORMATS
You would also like to read: