Material Substances template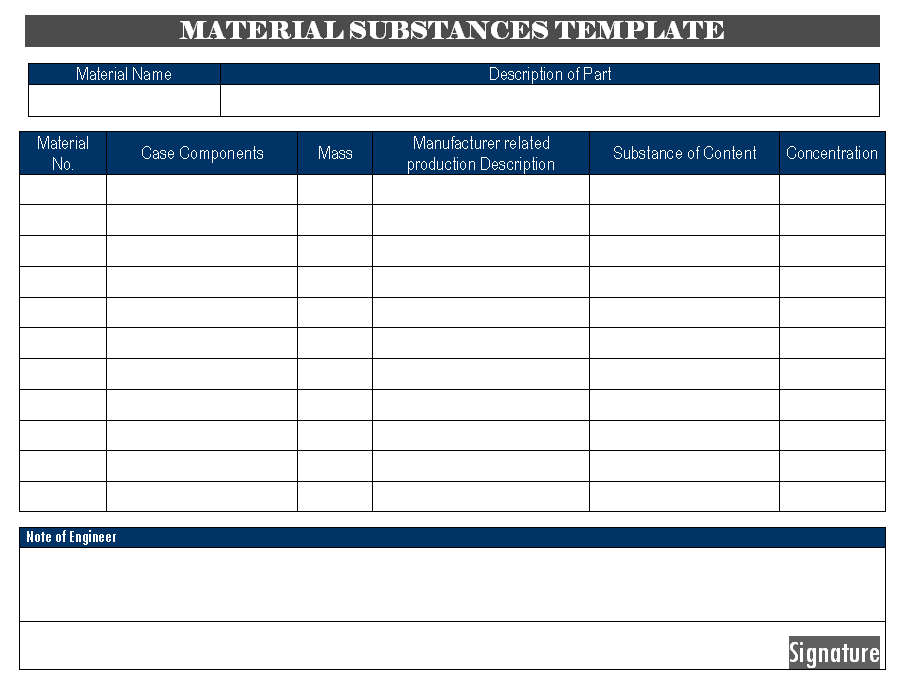 When the procurement department purchasing any material that base information is very necessary if the material will be used in application that is very critical, some engineering supply, industrial supply material is very critical required that is not possible after installation to remove or whole components need to re install.
Some critical Engineering supply like Heat exchangers, before the purchase material that are parts of the heat exchanger like tubes, steel plates etc.. need to verify, understand material substances and than installation process can possible to start. Due to once all the tubes are installed, steel plate are weld at its place any query are raised concern tubes that very huge expense should bear by manufacturers, hence the before buy material its should know the material substances, example fields as below:
Material Name
Description Material / Parts
Material Number
Base Components
mass
manufacturer Related production description
Substances of Content
Concentration
Engineer Note
This above is simple format for the material substances template, but the real view is the material substances is very important in engineering industry, oil & gas industry's product supplier, heavy equipment manufacturer etc..
EXAMPLES, SAMPLES & FORMATS