Quality Control Committee plan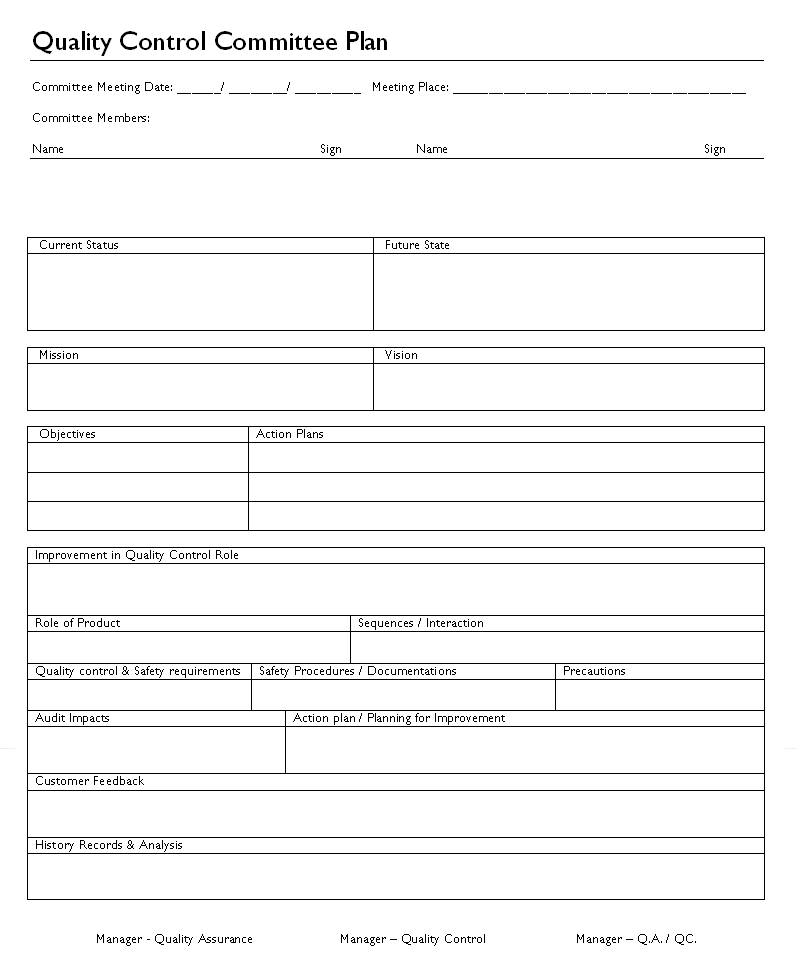 To maintain quality of product quality control committee performing primary role to establishment of quality control for product, monitoring and controlling on activities that concern with quality product. Quality control committee the group of quality expert of the particular product, specification and grade of mother product that easier to understand requirements, processes & defect of product concern. Quality control committee is group of expect that making a decisions for the improvement in product quality enhancement, troubleshooting of customer in-process end technical problem by making effective plan in committee meeting outputs.
How quality control committee making plan?
Quality control committee is focusing on the major parts that are current status & future improvement states. Basic objectives for improvement in product quality and preparation for the improvement that is action planning to merge requirements, resources, customer technical and standard requirements, internal issues in history and possibility for eliminate process for ground time frame. Quality control looking forward role in product quality improvement, sequences interactions of process in manufacturing unit, safety and documentations.
If still you had not made quality control committee, I personally advice that quality control committee / team play major role for improvement in quality of product, cost control and other resource saving and also increase reputation in market that is bonus for company which are already technical, mother product & process knowledge available with peoples, hence there only one thing remain establish quality control team for future growth.
EXAMPLES, SAMPLES & FORMATS