PPE [Personal Protective Equipment] Inspection form
PPE (Personal Protective Equipment) inspection is part of the safety of peoples are working in organization, PPE inspection are need to conduct timely or as frequencies are defined by management of company. PPE inspection requirement is necessary to identify the problems of peoples who used the equipment for safety purpose and its conditions are also can get through PPE inspection round.
PPE inspection are conducting on base of the required frequency that used to collected data in format that is PPE inspection form, this form is controlled by management representative in internal system to eliminate possibility to labs any requirement of the inspection.
Generally, PPE inspection form format are covered following fields that used in any kinds of manufacturing unit as below:
Inspection Number and Inspection Date
Department and Unit if applicable
Type of Personal protective equipment
Availability of PPE within department
description of PPE – mostly used and condition are describe in this field
Amount – this is very important field are necessary fill up here inspector are filled the details that is numbers of the safety equipment with workmen are working in department.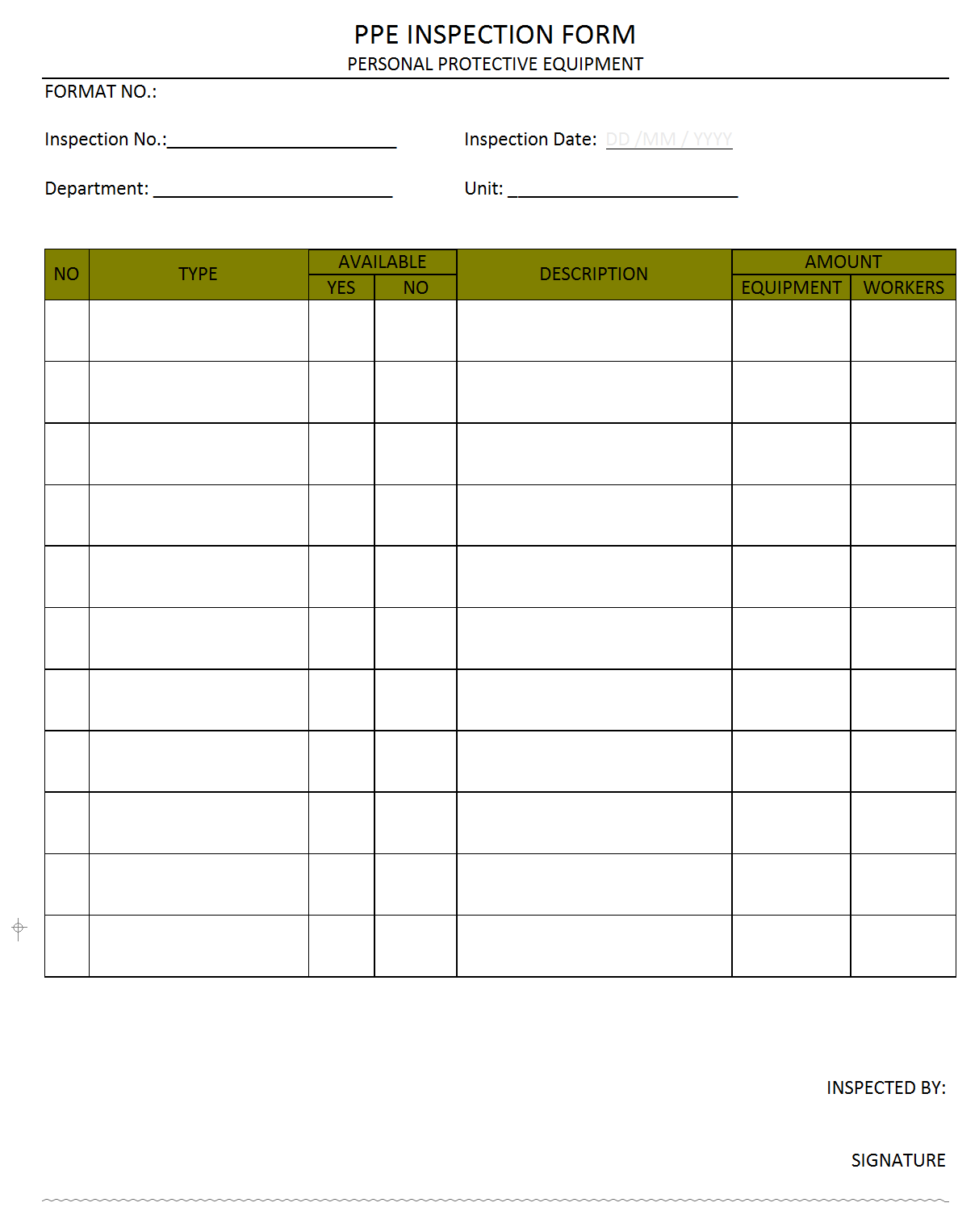 EXAMPLES, SAMPLES & FORMATS
You would also like to read: