Personal Protective Equipment (PPE)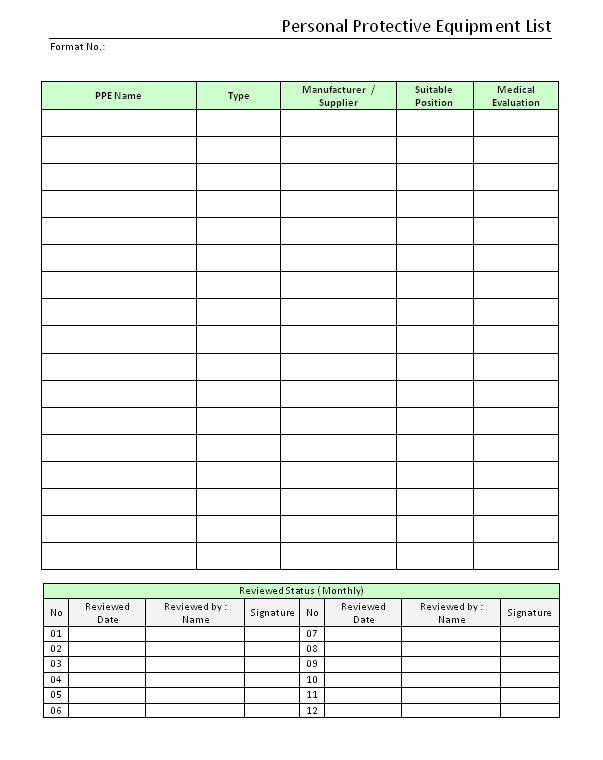 Personal Protective equipment – PPE, is the used for security of humans body against various hazardous / Aspects of environments, machines & equipment.
In the any industry, harmful atmosphere, unsafe conditions, unsafe activities and hazardous material handing is regular conditions that working to manufacturing some product that need to care of the human body against above said situations.
Personal Protective equipments are department wise & activities wise are used and recommend for as same. Each department peoples are strictly used that PPE as prior requirements for the safety point of view. As per ISO 14001 & OHSAS 18001 – Environment Health & Safety System are strongly recommend that the department people whose working or non working peoples present in plan area that should be necessary to wear Personal Protective equipments, incase of the found during the audit that non conformity can be raised. Organizations whose are follows environment health & Safety system or effective implementation safety inspectors are observations visits are done frequently within the plan area.
Personal Protective list are also used for the reviewed timely, Personal protective equipment stocks at storage area, stock at department and checking of the protective equipment conditions all the inspection process are done and same will be mentioned in personal protective equipment list that also need to reviewed timely, generally this format are reviewed by monthly basis on organizations, but its all depends on company own policy.
—————————— Download Format ——————————
—————————— Download Format ——————————