Quality Plan Sheet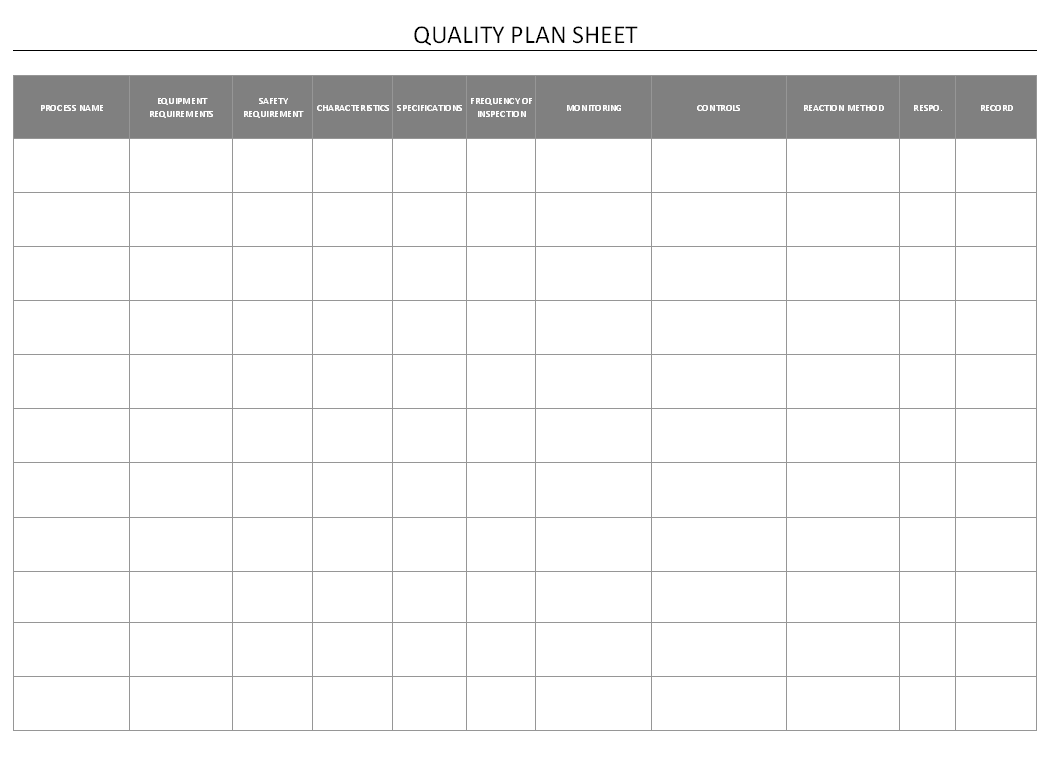 Quality planning is the part of quality assurance & quality controlling for the maintaining quality product, quality plan is the pre check points & action that required as per product standards and specification. Quality plan sheet example format sheet given as below:
Process name – Name of the processes that quality plan sheet is prepared. Process and sequences record information, process in the prime sequence of manufacturing unit that process wise quality inspection gives the advantage.

Equipment requirements for the quality testing during the process inspection to compliance the requirements of standards.

Safety requirements are also needs to consider in the process inspection to ensure all the process are covered necessary safety for peoples whose working in manufacturing process.

Characteristics and specifications are also very important to identification and same inspection, in the quality inspection plans those specifications and characteristics are also important.

Frequency of inspection is considered the time frame for particular process and product to conduct quality inspection, in the planning necessary to mention the frequency of quality.

Monitoring and measurements of the quality planning is also important to mention.

Controls and control measurements requirements of quality planning.

Reaction methods

Responsible person name

Records that evidence of the quality planning and in process records.
EXAMPLES, SAMPLES & FORMATS
You would also like to read: