Safety committee meeting minutes
Safety is primary requirement of the company and more important safety awareness, safety equipment used and its awareness and people follow the each instruction for the maintain safety in plant level is much important. For the maintain safety in company mostly in plant level, observation in activity of the processes, identification of the parts of activity which from hazardous materials are generated or possible hazards through process's activities.
Observation, listing and checklist are much important role played for the safety in plant level, all the checklist and observations are done by safety committee, safety committee is the group of the peoples which are belong to equal opportunity of staff members and workmen, reason that workmen are front some safety issues in plant that possible to minimize or eliminate risk level for ever.
Safety committee meeting is the meeting of the members that belong to plant level whose are working in plant that know where is the emergency can be raised or which place, machinery, activity can raised accident, for the minimize accidents are credited to safety committee, safety committee meeting is the open discussion for the identification of hazards discussions, accident and reporting of near miss that need to increase the reporting to identification of hazards.
Here is ready made safety committee meeting minutes format is available for download with below links: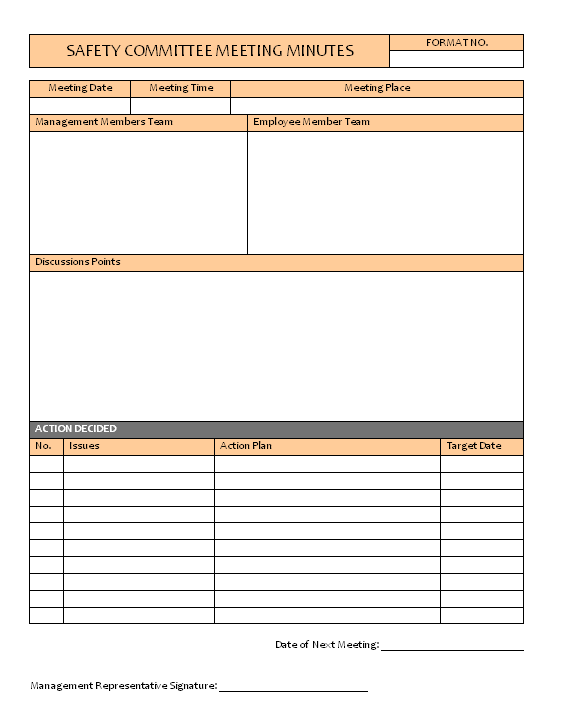 EXAMPLES, SAMPLES & FORMATS
You would also like to read: