Design Information Checklist Format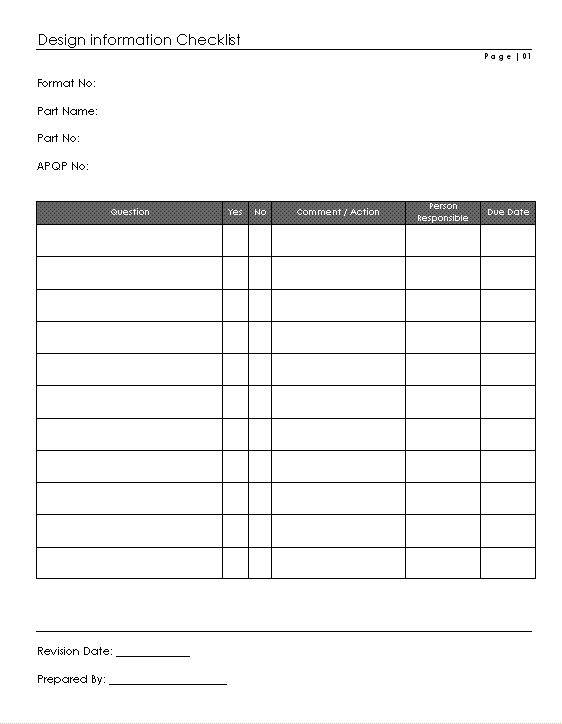 In advance product quality planning, when suppliers going for approval of product that before the product part approval, customer is asking for the design information that supplier are prepared design information checklist along with APQP form warrant application.
Design information checklist supplier provide basic information that used for the drawing to product and process, some general question concern to design information are in track with requirements of product and application of customer needs. design concern questions and its action records should be mentioned in design information checklist, actually its not just checklist only it is also cover further requirements to concern question are raised in format.
Generally there are four kinds of questions are given in sample to cover whole process of design information as below:
General Questions
Engineering Drawings Questions
Engineering Performance specifications
Material Specifications
Further, there also can ask for the material handling and storage, standard operating procedures are maintained for design concern? & also to maintain environmental requirements that is international standard defined.
For understand there requirement of the format you can download as below:
——————————– Download ——————————–
Design Information Checklist Format in Word Document Format
Design Information Checklist Format Sample, Example, Template
Design Information Checklist Format PDF / Word / Excel sheet Download
——————————– Download ——————————–
Related Topics: