Scrap Analysis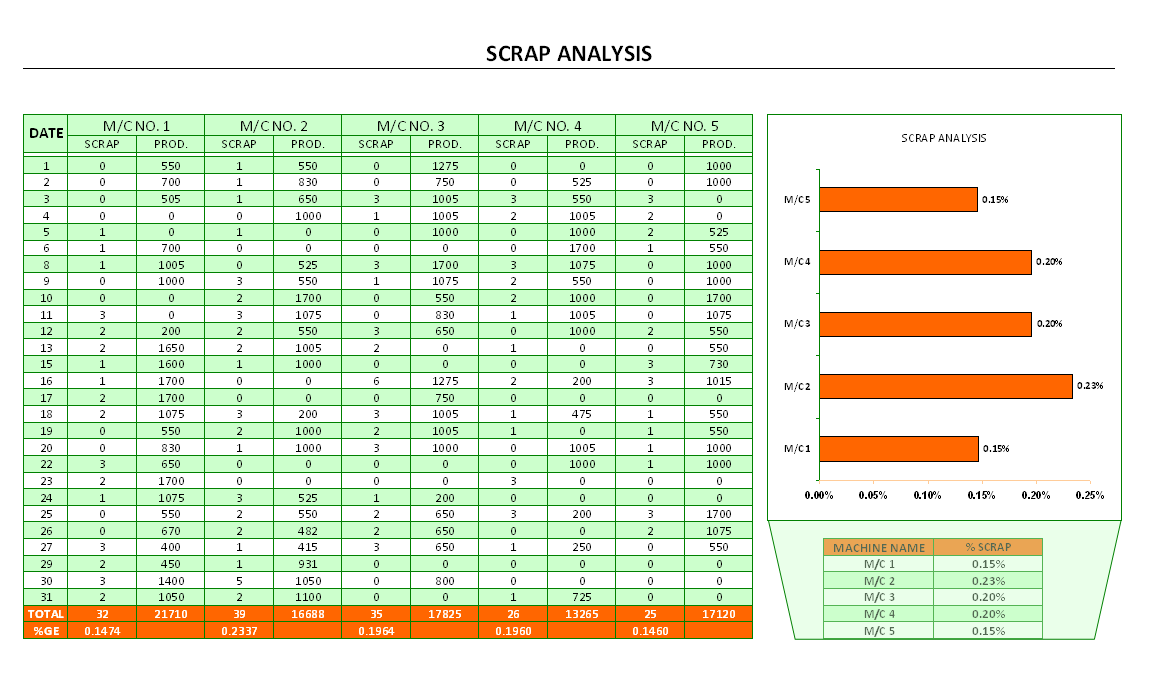 During the production of the product, some product that during the operating due to some reason that possible to rejection comes in production line, each rejected material can go for rework or in scrap yard, due to machine wise rejection, reworks and scrap information is available when accurately reporting are maintained. Analysis of the rejection and scrap are also possible if the reporting of the production is completed and informative with all the details. Scrap analysis is maintained machine wise against the machine has produced.
Scrap Analysis's basic required information:
Machine wise  Daily Production Details

Machine wise Daily Scrap details
Both above information available in single register of production reports, but most important are the machine wise information. Each machine scrap details must be maintained to possible to understand that which machine is producing non productive material that is rejection / scrap material on base of the percentage.
Here as above picture, you can see that all the machine wise percentage of scrap are counted separately to graphically presentation, this graphically presentation is very useful when the numbers of machines in production line too much that difficult to understand which machine is takes the first priority to implementation.
EXAMPLES, SAMPLES & FORMATS