OSHA compliance Report
International standard ISO 14001 and OHSAS 18001 requirements is all the legal requirements, government statutory and regulatory requirements should be hundred percentage fulfillments are need to compliance of the legal requirement clause of the both standard manuals. OSHA complain report "HERE" OSHA compliance is not covered full compliance, we tried to covered only environment basic requirements that mostly critical issues may create and also required focus on basic most important required that all the companies are need to follow strictly as below:
water compliance
Hazard waste compliance
Non hazard waste compliance
 Others requirements like air, water pollutions, noise etc..
When all above most important parts that covered in consent of the company which need to directly reporting to state pollution control board which is monitoring on activities of the company. In case of the non compliance found the pollution control board has right to shutdown the electricity and water supply of the company with the legal notice. That is the reason to compliance of the legal requirements is most important for company.
For the monitoring on OSHA compliance are required fields as below:
Regulatory requirements
Applicable acts / rule / law
Status of compliance
Description of compliance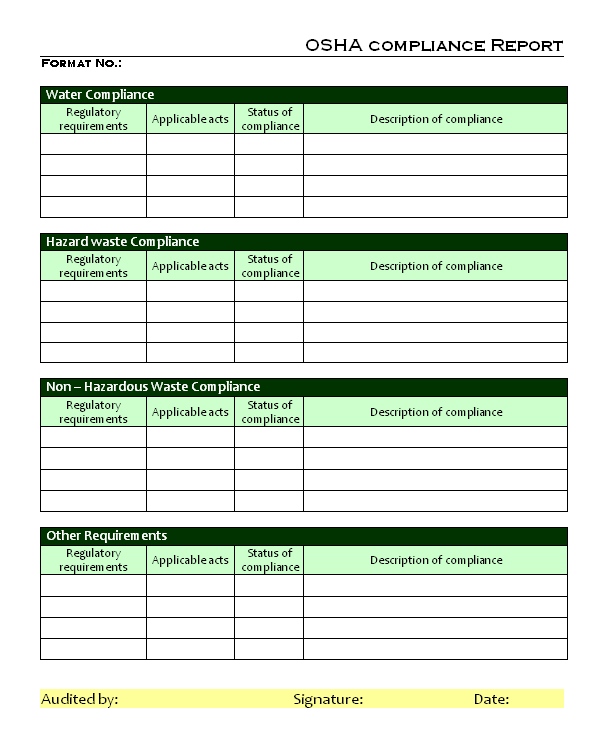 EXAMPLES, SAMPLES & FORMATS