Stock Book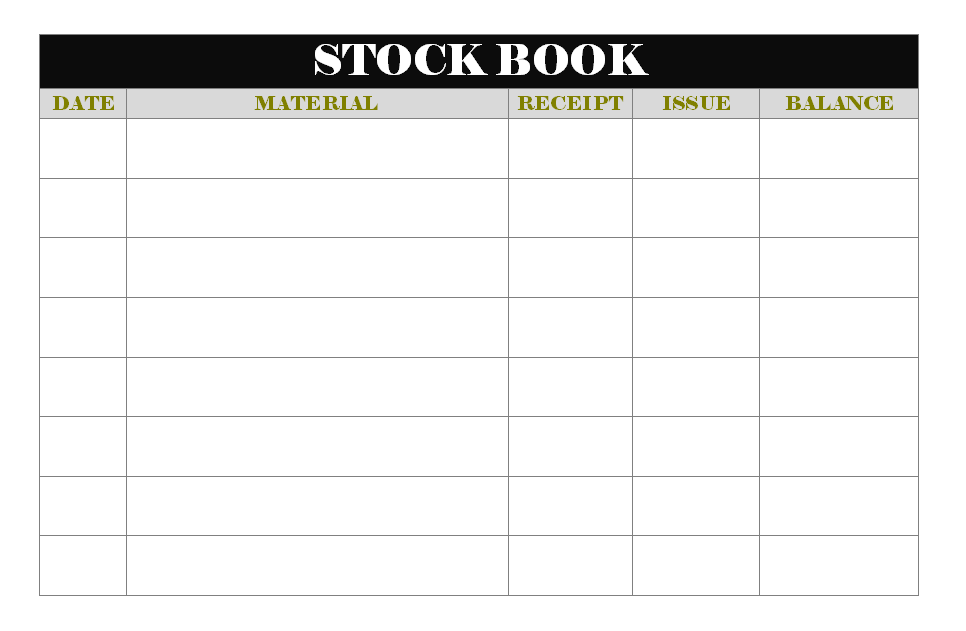 Inventory Management system's primary requirement is stock / inventory maintain on the book / register to timely availability of the material, requirements of the material and other concern information is possible to available. Stock book the register for the material that material present stock, total receipt of the material during the month, total issued material during the material and which material stock is available on which date are possible to counting, stock book is simple data register that material information and ledger is possible to maintain. There only following parts are need to maintain:
Date that all the incoming materials information on date is mentioned.

Material – incoming material name and brief description of the recording information, categories and other details of the material are maintained.

Receipt of the all incoming material, here receipt in sense of the quantity that need to maintain to respective incoming material

Issue – Details of material against the issued quantity that requested by end user department.

Balance – Balance of the material stock are maintained.
EXAMPLES, SAMPLES & FORMATS