Supplier Appraisal Form
Supplier Appraisal form is format for evaluation of supplier's internal quality, product quality & services to approve for purchasing material. Appraisal form conducting & evaluation process is very important for consumable goods as well as raw materials.
Internal system & performance is assurance of the product quality, in the Appraisal form internal system & performance take in place as center of the approval process, if the supplier is follows the international standard to gives advantage of the product quality.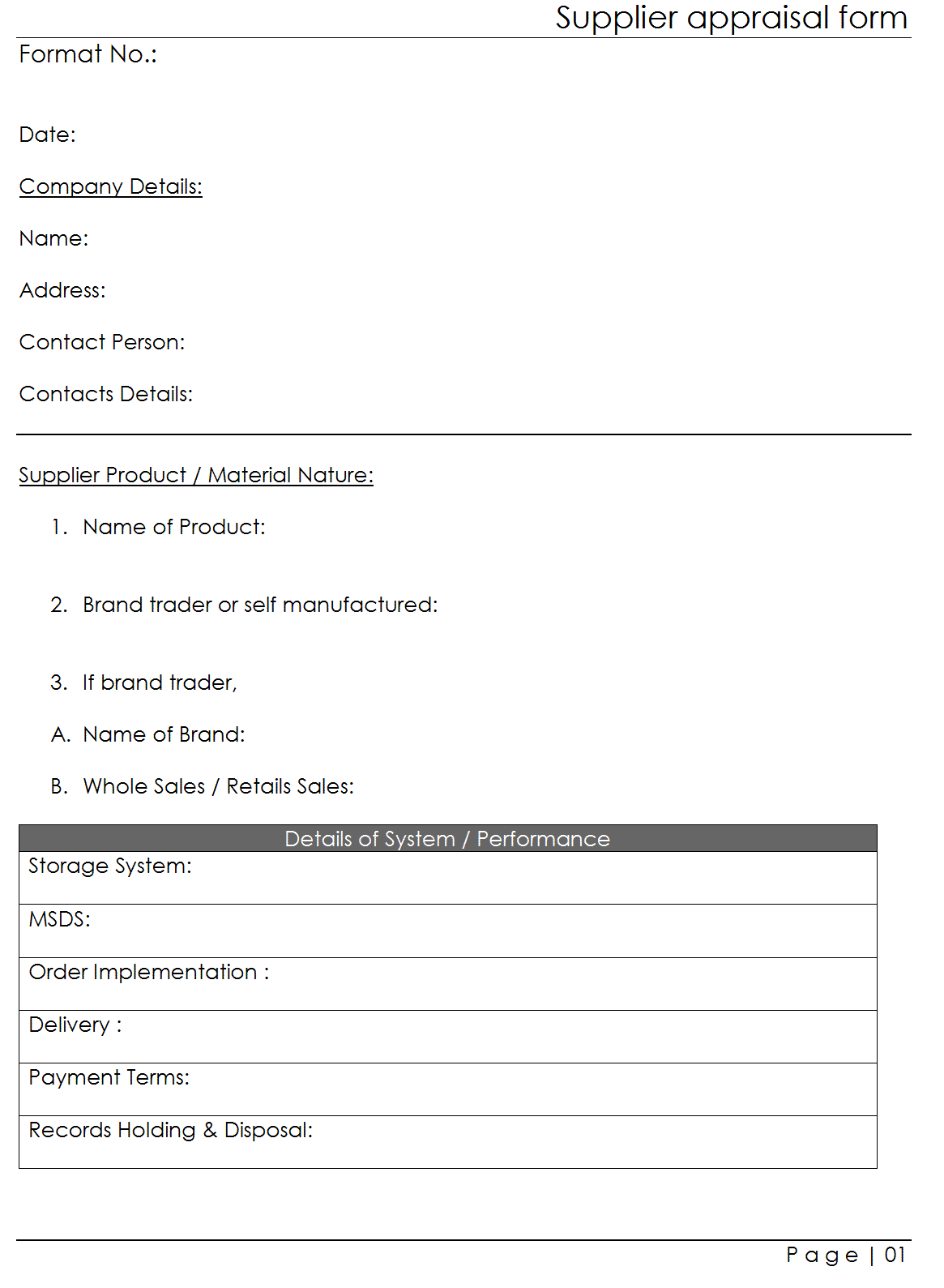 See the picture no.1, all the required details are available in format of supplier appraisal form, in the first part is for supplier's basic requirements, you can add or remove the details as you company internal requirements, further are internal quality requirements are not included much reason is there are huge questionnaire system are available on our site to concern supplier approval process, you can download all the required format free of charge. Find below links for the supplier evaluation as requirements of ISO 9001 & ISO / TS 16949 – Technical requirements as below:
At the first part of the supplier appraisal format, you have to fill up all the details from the supplier had submitted, recommended to expect maximum details should be cover as requirements to evaluate supplier internal quality & performance. See picture no-1 as above.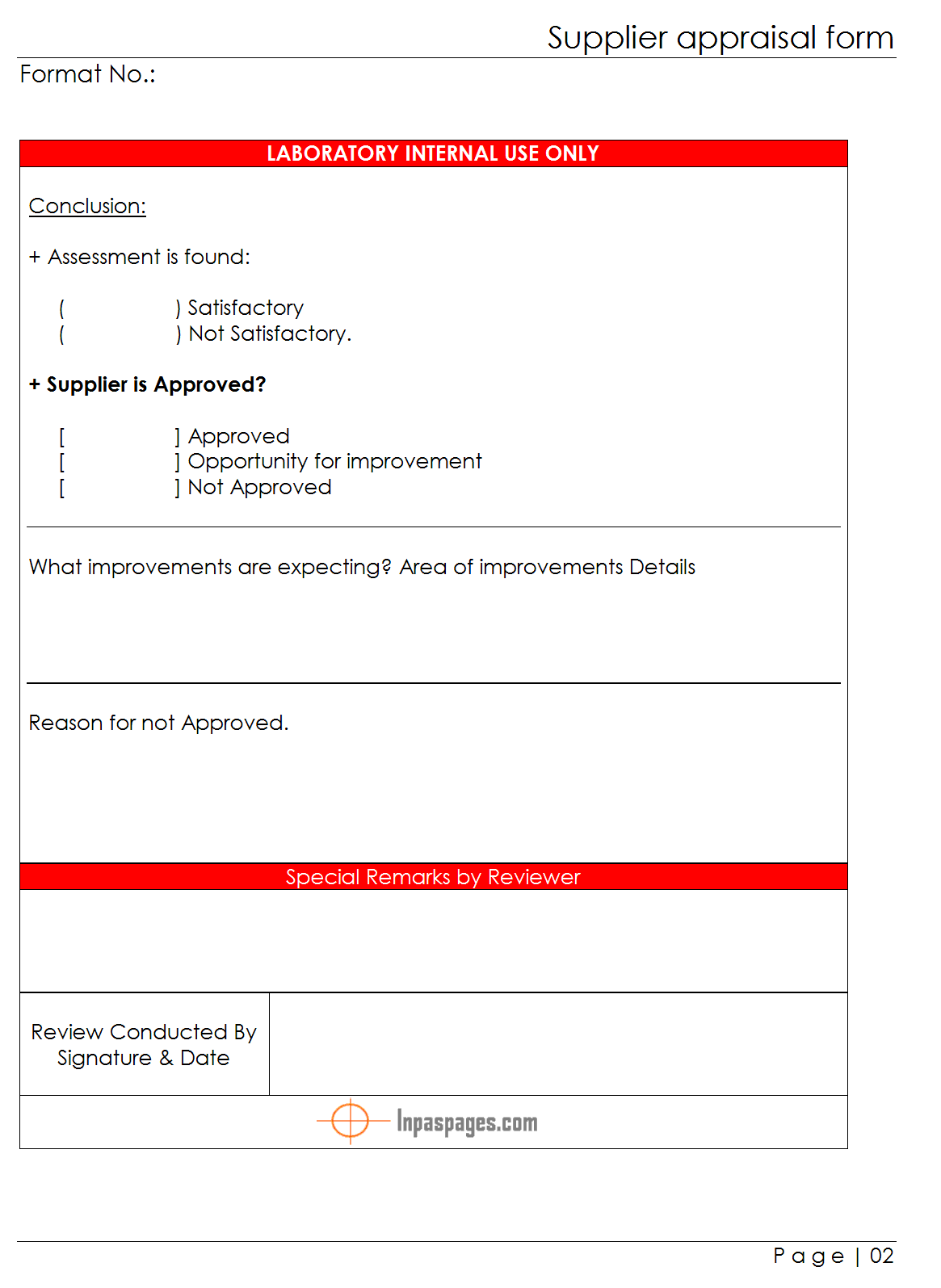 Supplier appraisal form, Page no two is use for the internal use of company that is result pages of evaluation of supplier, to considering all the sides of suppliers like internal quality, product performance, storage & movements of materials, safety awareness & product safety sheets, payment terms & mode that commercial details that major factor of  supplier's product  acceptance or rejection are depend. See Picture No.2 as above.
In the conclusion, all the details are reviewed by qualified person, details that categorized in three major results
Acceptable
Improvement opportunity
Reject
Same in line with reasons and summary should be attached, what improvements are expecting from supplier that minors factors are resistance the approval process, in case of supplier rejected, there are also need to mentioned reason, what is criteria are not matched & reasons for all the points are reviewed during the period of appraisal form.
—————————————– Download —————————————– 
—————————————– Download ————————————-—-