5S Audit Checklist for maintenance
5S Audit Checklist: In Previous topic, we'll see what is 5S? and how its apply in our company, office and our workplace to maintain cleaning around us.  5S method is really very useful, not only to person who had applied but also for management. Reason is, its converting "waste into money" & also increase utilization of machine, and tools reason to concern material base.
Here we all can see two picture below for 5S  Audit checklist for maintenance. To lean how to check the entire workplace or others i.e. maintenance department electrical area. After see this examples you all can get idea to made for others department with respect of geographical & requirements of department.
See Picture No.:o1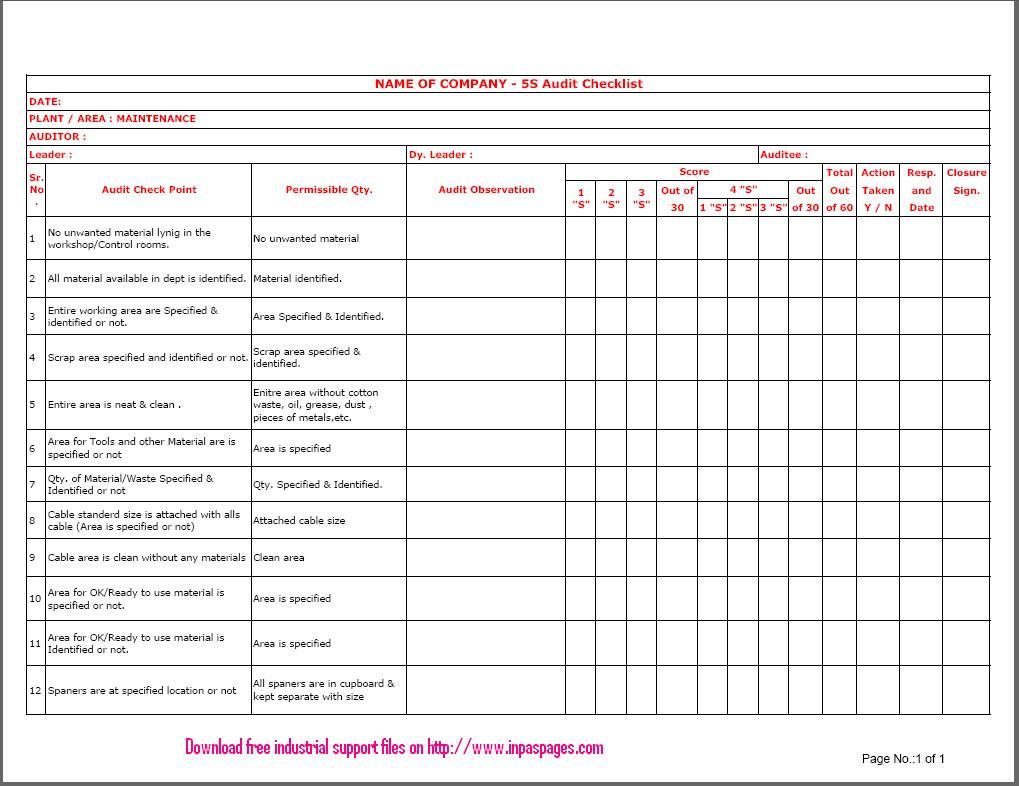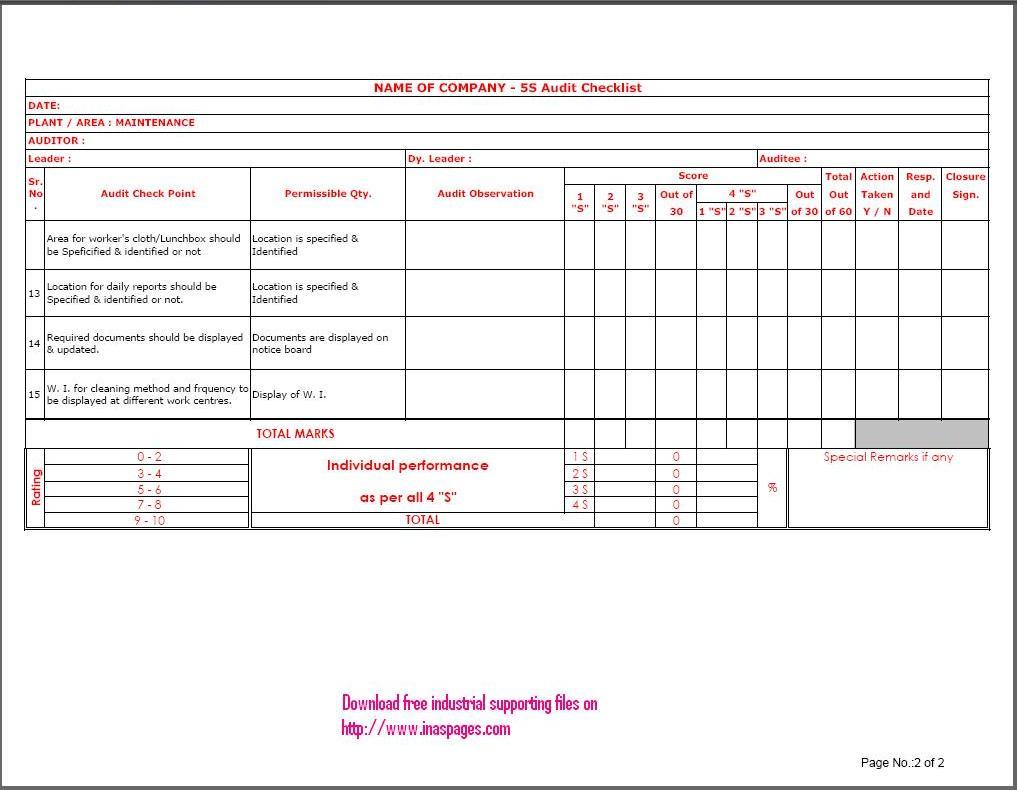 How to prepare 5S audit checklist for maintenance
5S audit checklist is prepared to support of maintenance peoples and supporting team to maintain the requirements of the system are comply. Requirements of the audits are conducted in the checklist to maintain safety, clean & easy to accessible tools and accessory at working areas. Before the 5S audit checklist preparation, audit teams are consulting zones / sections coordinators / in charges to preparing the planning for the audit checklist.
Why Audit checklist?
Audit checklist having a same and repetitive questions concern daily / weekly activities of the department. That making the noncompliance within the department. Checklist is provides the details, which is not required to remembers or it can eliminate mistakes for the audits. There is some points are needs to regular checks are mentioned in checklist.
In the 5S audit checklist is conducted the main plan targets needs to include:
Scope of the audits – its can be zonal, department wise or part of department & layers of the management audit.
Frequency of the audit
Schedules & coordination with department peoples
Outcome & resolution
sustain the process for department
See above picture for 5S audit checklist. 5S audit is conduct & evaluation are on base of the defined measurements. Internal management system procedures, instructions and other guidelines are reference documents are used during the audit.
Follow-up / Close Audit checklist non compliance
5S audit is conducted on base of the checklist points. That should be proper documented along with its non conformity, and reports are maintained. The actions are taken to correct non compliance appropriately conducted. and Auditee completed the information, actions on against the non compliance recorded during the 5S audit. Auditee should submit all the corrective and preventive actions to auditors. In case time period of the close non compliance are not conducted or not submitted that follow up of raised non conformity are follow up by auditors along with reports provided to Auditee for immediate actions, whether Auditee should provide the information for the follow up audits within non complied areas, on satisfactions of auditors non conformity is being closed.
 ——————————————————————
Download 5S audit in Word | Excel | PDF
  ——————————————————————