Confined Space Entry Permit Form
Some areas, machineries, heavy equipment that need to repair maintenance that at very tight space or small area that difficult to work as well there covered atmosphere with extreme condition to repair at all. But the requirements of the maintenance need to enter in confined space. Organization knows the situation of the confined space is very critical areas that need to permit for working at location is very dangers for the human.
Confined space entry is restricted that need to permit from higher authority and same well trained, experience person are enter in the confined space for maintenance task. Management are agree with the well know person who are experience with good training and behavior to working environment condition understand of confined space.
In the confined space entry permit form covered all the requirements to safety purpose, points help to eliminate accident / incident due to unawareness of condition and safety precautions. Confined space entry permit form has single part with checklist points to check in required precautions and personal qualification to approving of entry at confined space, some sample checklist points as below:
Potential Hazard is identified in Confined Space?
Personal Protective equipment (PPE) used?
Entering peoples are aware used of PPEs?
Isolation of Energy completed?
Check whether area is secured to enter in confined space?
Entrants and attendants are trained?
Emergency Procedures reviewed? Entrants know it?
Before the enter in the confined space for repairing, maintenance department check the condition of confined space like air condition, there are human life possible atmosphere   should be need or required some gas mask or oxygen to perform task.
When management are sure to possible work In confined space on base of the confined space entry form filled & physically verified that approval authority are signed to approve form for the grant permitting to working at confined space for individual person only or group.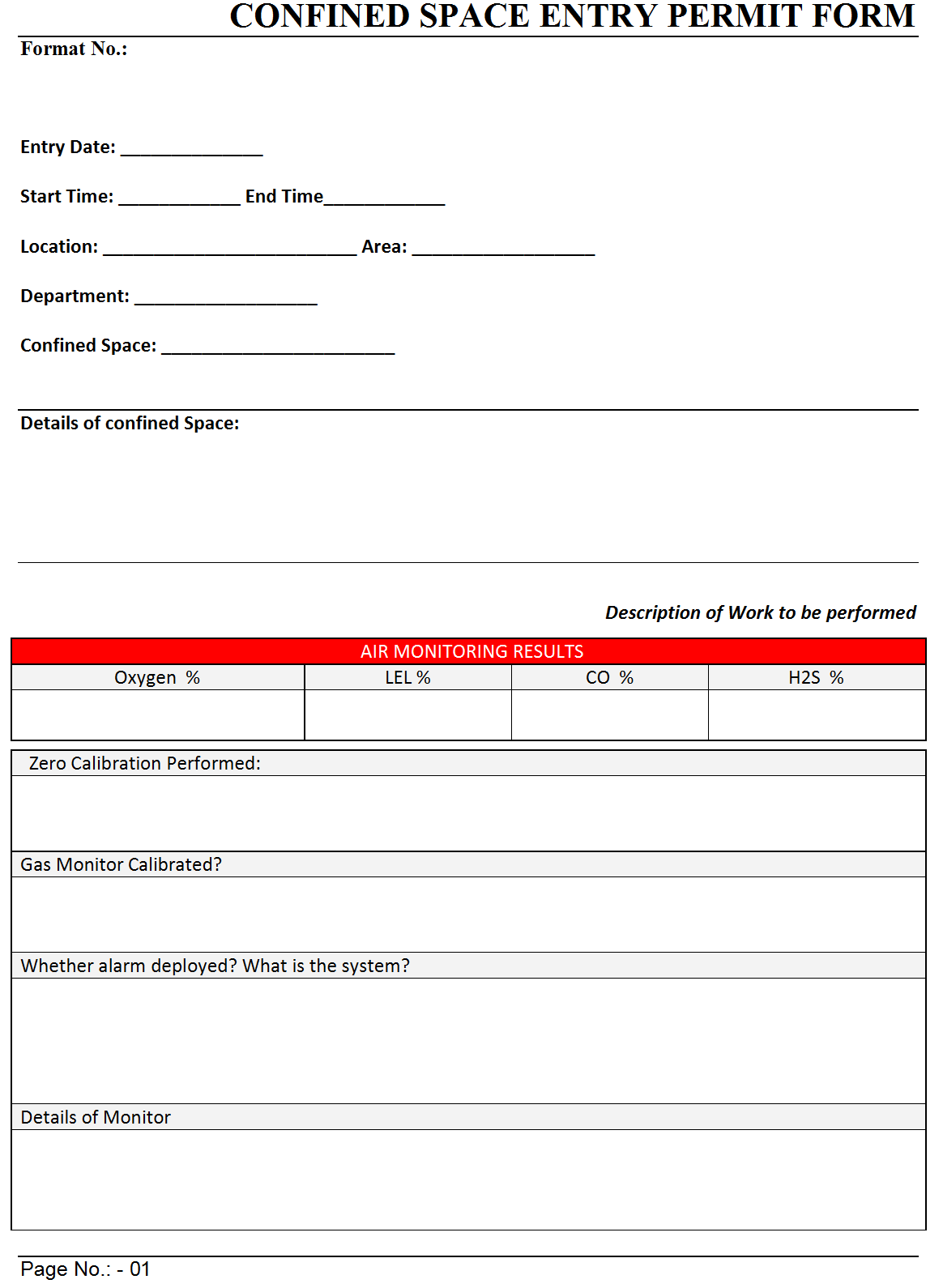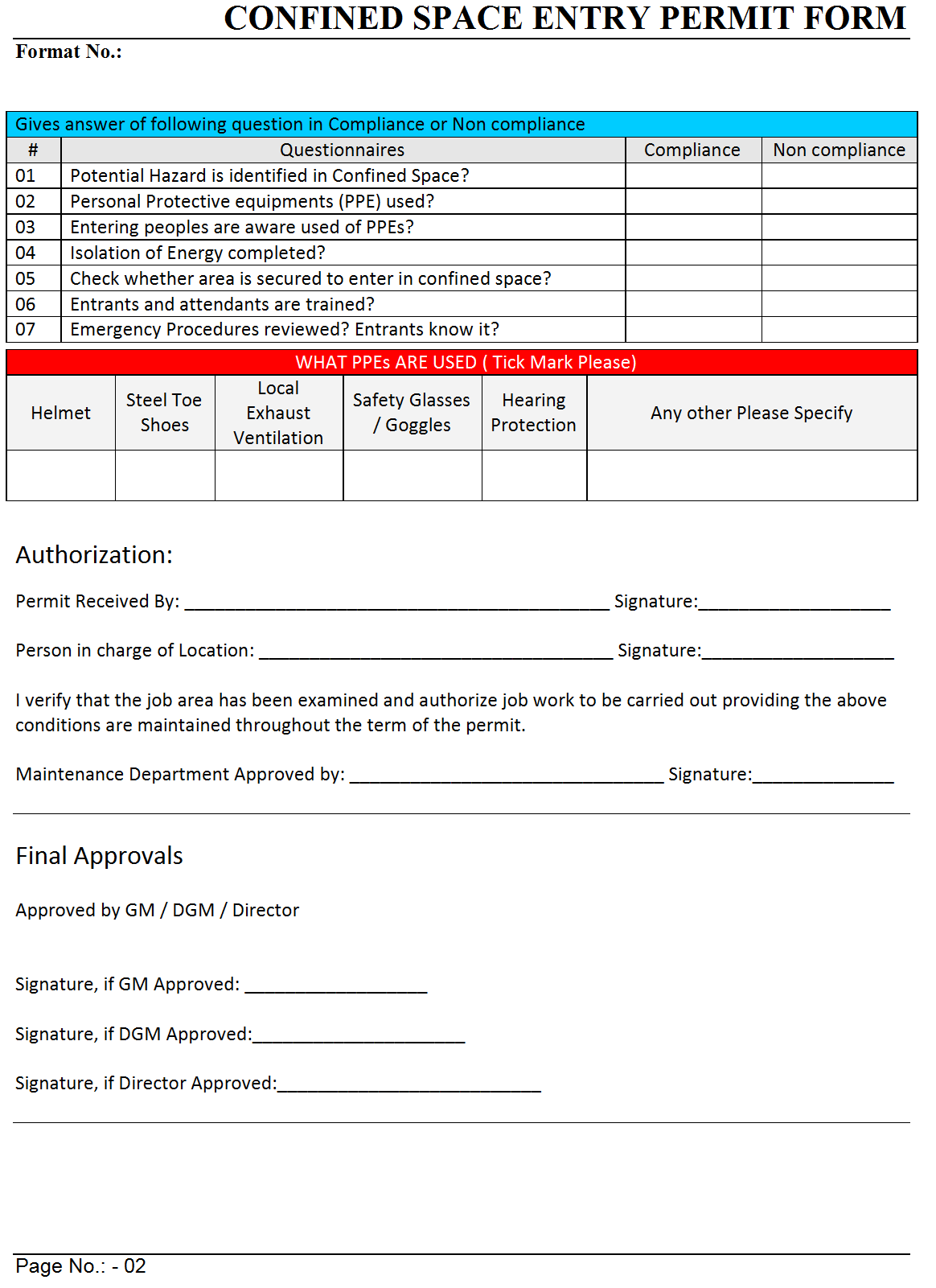 EXAMPLES, SAMPLES & FORMATS