Don't dump old machinery in corner.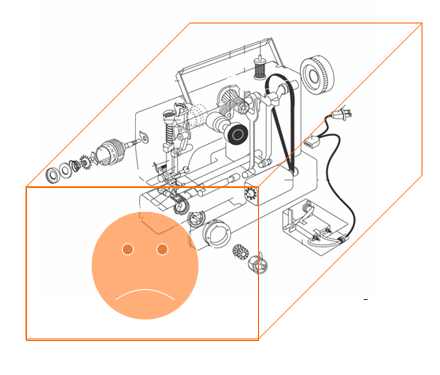 When we having a quality problem, obviously operator as well as part in-charge are blame on machinery, they must argument "oh! These old machinery with work is not easy" or "production lot this one was rejected due to machine", always we blames on machine to hide our mistake or maybe those are right, in this case management buying new machinery to replace old machinery move to corners of plant, it's not fair. Actually machine life is so long then we expect, whole machine not fault but its part may failed.
The machine has to long life when we replace some futile parts and its must work fine, but due to lack of knowledge of management peoples or misguidance of adviser cases can came out of replacement of machinery.
What really happening when quality down or rejection grown up?
The rejection rate can be high due to work with failed parts of machine & same line quality also drastically goes down I believe, with some cases operator's awareness, lake of training or mistakes can also made gain or cases of quality & rejections. If Operator unknown correct parameter to operation, misguide by in charge are reflecting result of quality.
recommendation is:
Parameters of machine should be maintained accurately,
Machine's manual & SOP (Standard operating system) follow up is best way to avoid quality problem & rejections as well as its can be bust life of machine.
Department orientation for new workmen.
Find root cause, corrective & preventive action, effectiveness & impact.
 Data analysis of each machine.
—————————————— x ——————————————
—————————————— x ——————————————