Overall equipment efficiency (OEE) of Machine/ Equipment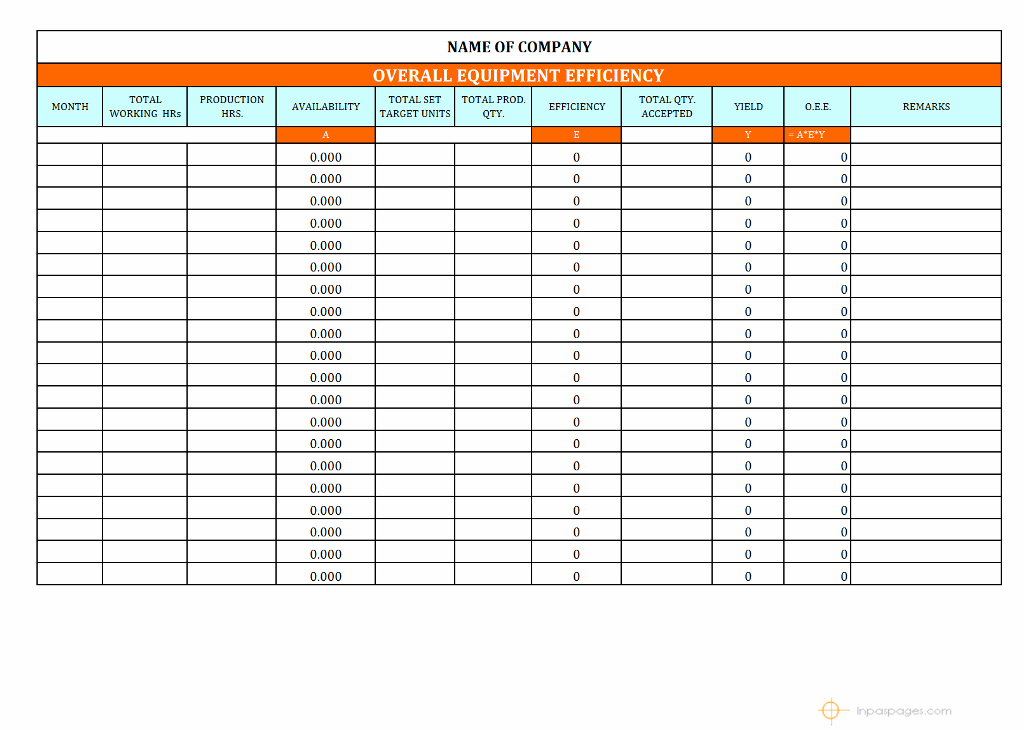 Machinery are runs in twenty four hours by seven that efficiency should be need to records, machines are run with full utilities or just organizations are bearing losses with machine that need to continuously breakdowns, over heating & others troubles are having with machinery.
Equipments that used by organizations are perfectly giving services in time frames? It's very important to find out overall equipment efficiency to endure the machine / equipment is usually works done as expecting with machine. That all are basic requirements of the OEE to be generate machine wise as well as month wise to identify in which equipment / machine given poor performance and same can in which machine / equipment given good performance in month, to consider the same situation and data can gives a right decisions for the management for the further actions.
Database analysis of OEE are most important for the future actions by management, utilizations of machine / equipments are base information are comes from OEE and all the required information of the machine / equipment that identify the problems / troubles by maintenance department, Monitoring and controls, preventive maintenance and cleaning, lubrications, inspections and tightening can increase the productivity that is overall equipment efficiency.
Now, people are aware to find the real positions with makes a base of future decisions, each small scale industries are makes at least single file for cover all the equipments / machinery to analysis of utilization and Overall equipment efficiency.
Download Overall equipment efficiency (OEE) in excel sheet
OEE – overall equipment efficiency record format for machinery / equipments free download
OEE (Overall equipment efficiency format in Excel Sheet / Template / Format / Example / Sample Download