Equipment maintenance record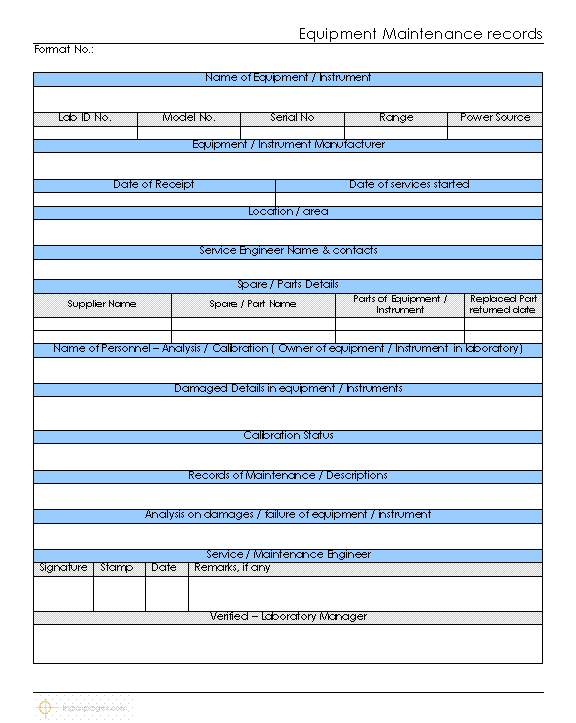 At any location of laboratory having a trouble in equipment / instruments, failed maintenance department / owner of equipment are fill this format for the record to enable further analysis of damage of equipment. This format having complete information about equipment / instrument, failure details and further analysis on depends on equipment / instruments faults.
In the equipment maintenance record format requirements are all the details concern to equipment / instrument are covered for understand / repair / replace parts required in case of burned or any other reasons. There are mostly equipment manufacturers, model no & part no is base requirements maintenance as well as analysis to future equipment / instrument purchasing.
Through equipment maintenance records, observer during analysis data are collecting for each equipment / instrument to note down the performance, repeat ability of faults & other reasons that reflect performance of equipment / instrument, all concern data are use for analysis as result can get the real picture which equipment / instrument are loss time & money due to nos. of reasons. On base of future requirements of purchasing is affects.
For the full information about format equipment maintenance records download with following links:
Download Equipment Maintenance Records format in Excel Sheet
Equipment Maintenance Records Description, Template, Format, Example, Sample
Equipment Maintenance Records in Word Document / Excel Sheet / PDF Format