Improvement Project report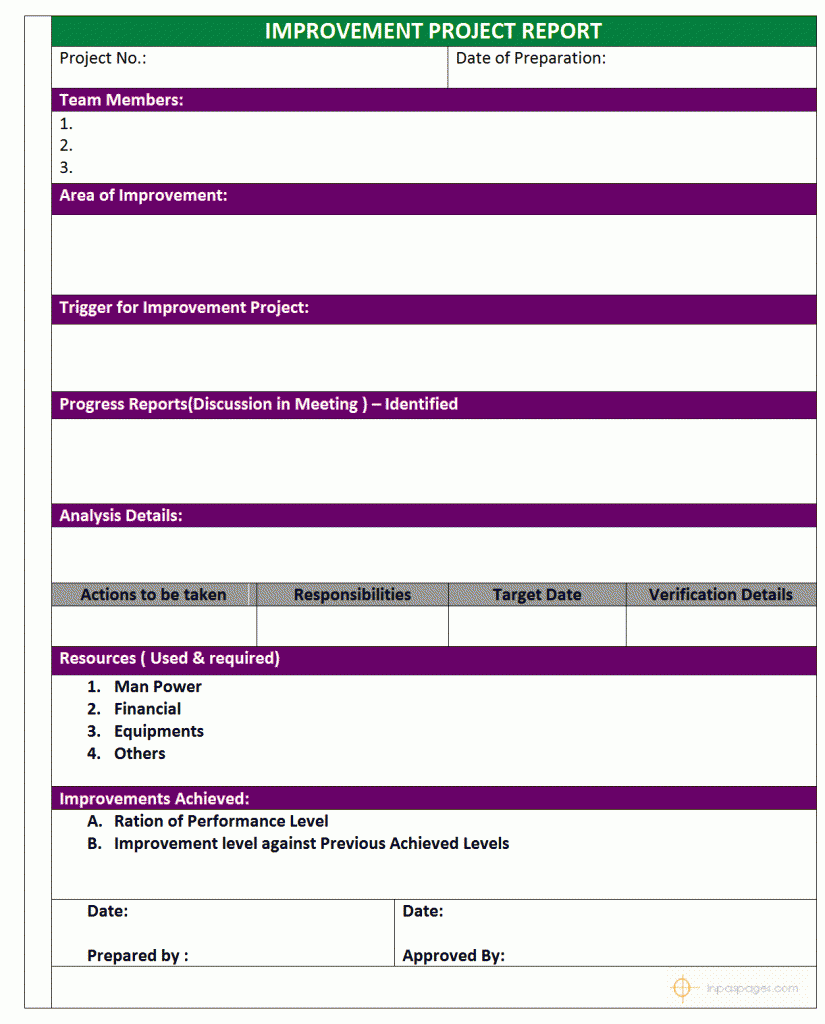 Foundation of any organization is Project, Project that fingering of the path to go on right straight to achieve the structure of organization that builds base for the company. Project establishment, Monitoring & control are important part of any organization. Reason is foundation of any projects decided the future of the section project is established for any project. Improvement Project report is also very precious respect to mirror of improvements, report that builds team motivation, grows new strength in team peoples & real status of project that team members can focus on left project parts.
Improvement Project report is MIS tools that management decisions are depends on that reports that submitted by project team. Future plans are merged or included in project or may be part of the project that management always expect positive ways & track of project.