Instrument Re calibration form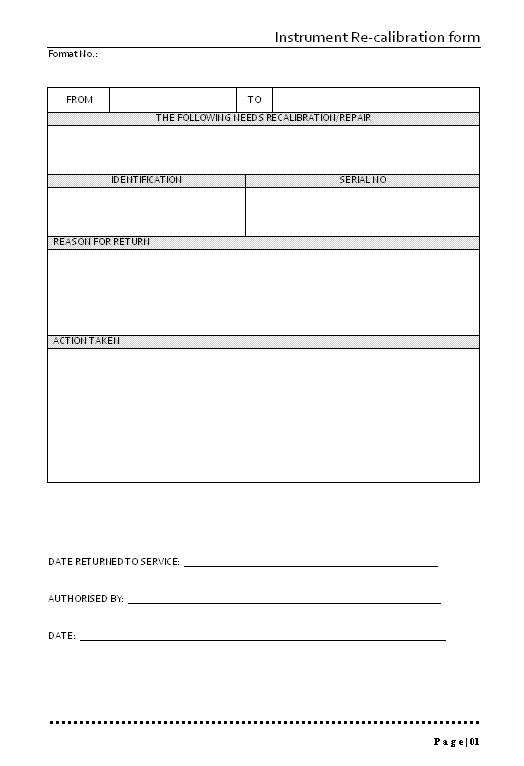 Instrument / equipment required calibration timely, if the instrument / equipment are not properly calibrated by frequency defined or requirements of the instrument / equipment on time frame that instrument / equipment are measuring are not reliable or cause serious problem to concern products and its quality, in case of the instrument and equipment are calibrated or any mistake are found that re- calibration required in line with instrument / equipment applications and measuring requirements.
When Instrument re calibration required that instrument re calibration form are need to conduct for the recording to maintain records of the calibrations. In the instrument re calibration form points are as under:
Needs of re calibration
Needs of re repairing of instrument  / equipment
Identification of instrument / equipment
Reason for returned instrument
Actions
Above points that are concern to the re calibration and its requirements, calibration process and its specific reasons are necessary to fill in form format with the detailed information helpful to next calibration process.
For the requirements of the instrument re calibration form, here ready made format is available for download:
————————– Download Format ————————–
————————– Download Format ————————–