Machine analysis report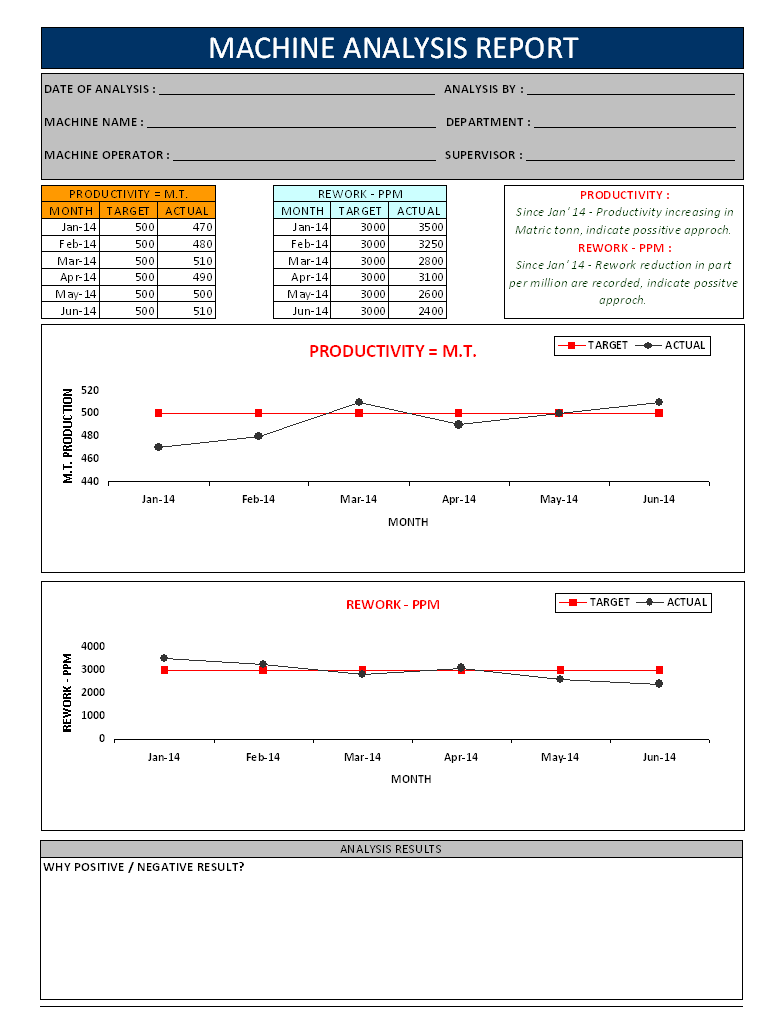 In manufacturing unit, machine and equipment are important parts that need to concentrate on it, maintain and analysis of the each activities can help to reduce costing, minimize costing, increment in safety and other benefits that's are hidden can get through right approach. Only we talk about machine and its productivity and OEE (overall equipment efficiency) and effective manner on utilization of machine gives high production and cost cutting during the limited time, hence machinery is important role for the manufacturing units.
For the monitoring and controlling on the machinery activities, machine analysis is primary step that need to establish, monitoring on activities of machine by some analysis:
Productivity – Productivity is pivot for the manufacturing industry that each manufacturer set eye on the production line to enhance productivity in possible lower cost, hence productivity maintain and minimize cost is primary hope for manufacturers.

Rework – Rework is direct loss for manufacturer, reworks affect tow sided, one side is rework is lost the material and second part that is all the manufacturing costs are included when material being fail, hence second time process expenses is lost for manufacturer.
Machine analysis report is one of the best tool that give up the best idea to controlling on rework and increase productivity to get the possible minimize cost in manufacturing process. Here as below given example format for the machine analysis report for download:
EXAMPLES, SAMPLES & FORMATS