Measurement document for KPI
Measurement document is key document for KPI on base of the measurement document key performance indicator (KPI) sheet can complete, In KPI is the data sheet of analytical data formats for the further analysis. All the information in KPI is passed through many formats and information, measurement document is one of the documents which form KPI sheet is depended.
Measurement document is the records for the many departments that quality and timeline which is big parts that effects on the company's financially as well as productivity. Generally following information can be need to capture for the measurement documents:
Project No.
Project Description
Design engineering / production processes – here you can add as you like for the analysis.
Quality – Nos. of Errors and percentage
Timelines – Nos. of Days and Percentage
Above information is the department wise can be possible to maintain, each department percentage for the same project that gives the idea which part of the production line is much implementation required, on base of the information possible to increase the number of trainings, engineering changes and other required changes to improvements.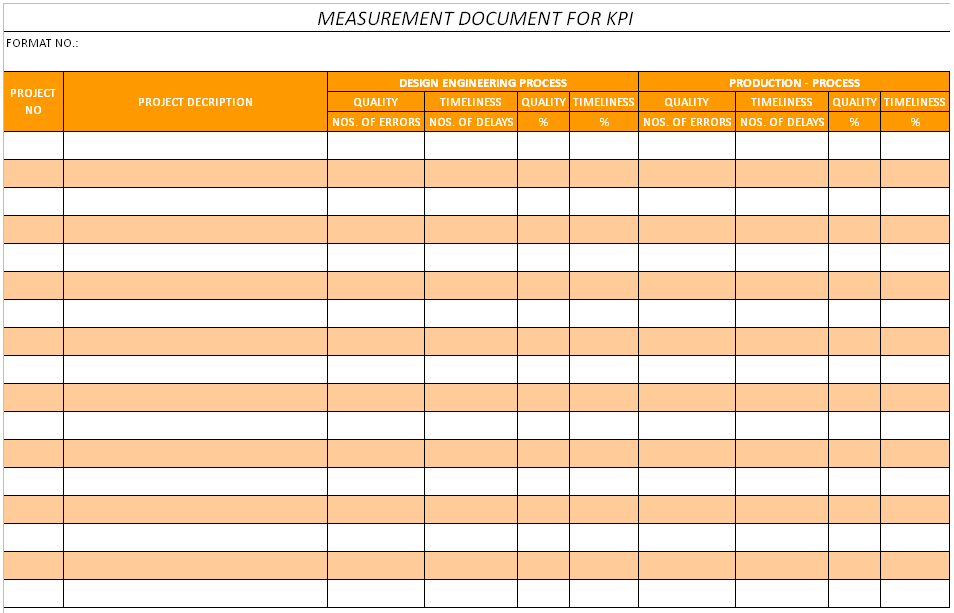 EXAMPLES, SAMPLES & FORMATS
Related Topics: