Performance Evaluation Form : Human Resource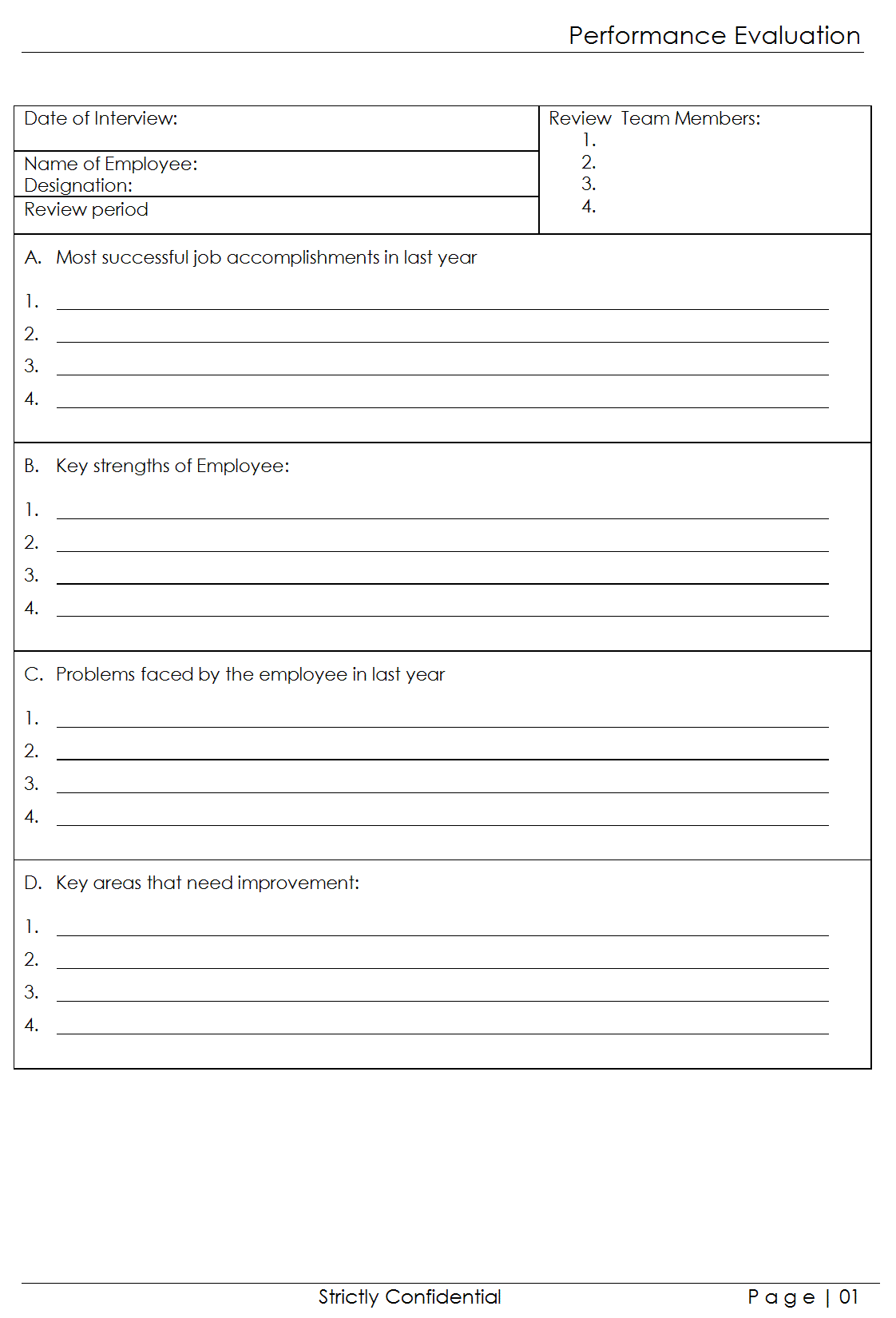 Now days industries are saving money, increasing productivity through various technique like MFCA, 3R, six sigma, 5S etc., to concern the product and its manufacturing being lean through Lean manufacturing. Considering improvement in various areas of the organization, human resource department also now taking some advance technique to execute doors through analysis.
Performance evaluation form having a bunch of questions and information that human resource department can analysis though it. Basically this form is needed before appoint any person to company, after the interview or during the interview, questioner or human resource department execute this form at movement. This form is evaluation of the person whose givens answers and same to be filled in application and bio data form.
In this form having complete information about the person that is going to appoint or currently working with company, this information are most important for personal department that impact on the further understanding.
To consider requirement of personal department, ready made format is available as below:
Download performance evaluation in word document format
Download performance evaluation descriptions, sample, example, and template
Download performance evaluation in word / excel sheet / PDF format