Product Audit Checklist format
Product Audit Checklist format is a document to verify product specifications, technical sheet, and customer characteristics requirements. Its predefined document to identify non conformity of product.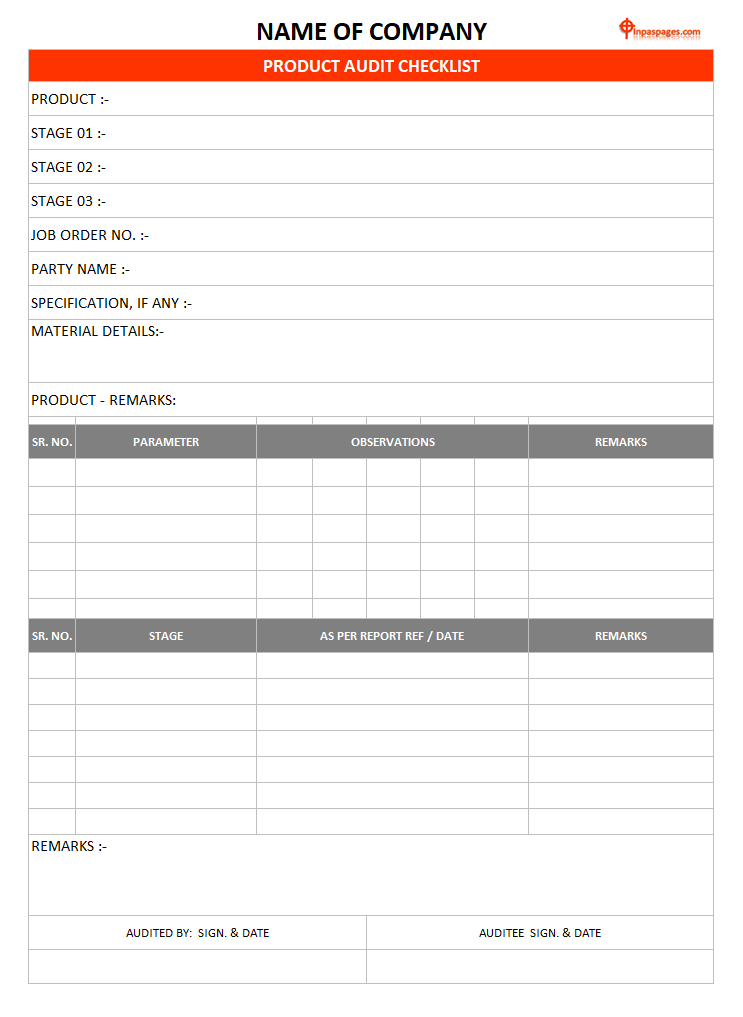 Product Audit Checklist format – Use in manufacturing
Manufacturing units are always caring to product's process directions & control parameters are on way. Product design & processes that default requirements for product development, to ensure design & processes, parameters of product criteria for maintain quality, measurements, mistake proofing method gives assurance to product line are on track.
Manufacturing Product Audit checklist can be visual and Document audit that requirements of product quality maintain. Product Audits are conducting on each stages reason to mirror the any stages are blinking any leakage or processes are defined in system. Each stages of the manufacturing process, minor leakage can reflect quality, the base reason of the product audit.
Product Audit checklist can be possible to changes as industrial requirements or product and process requirements. But punctuation should be same. Product Audit checklist having fielded stages that possible to add new stages are no issue, more stage wise audit will be effective.