Production Time Analysis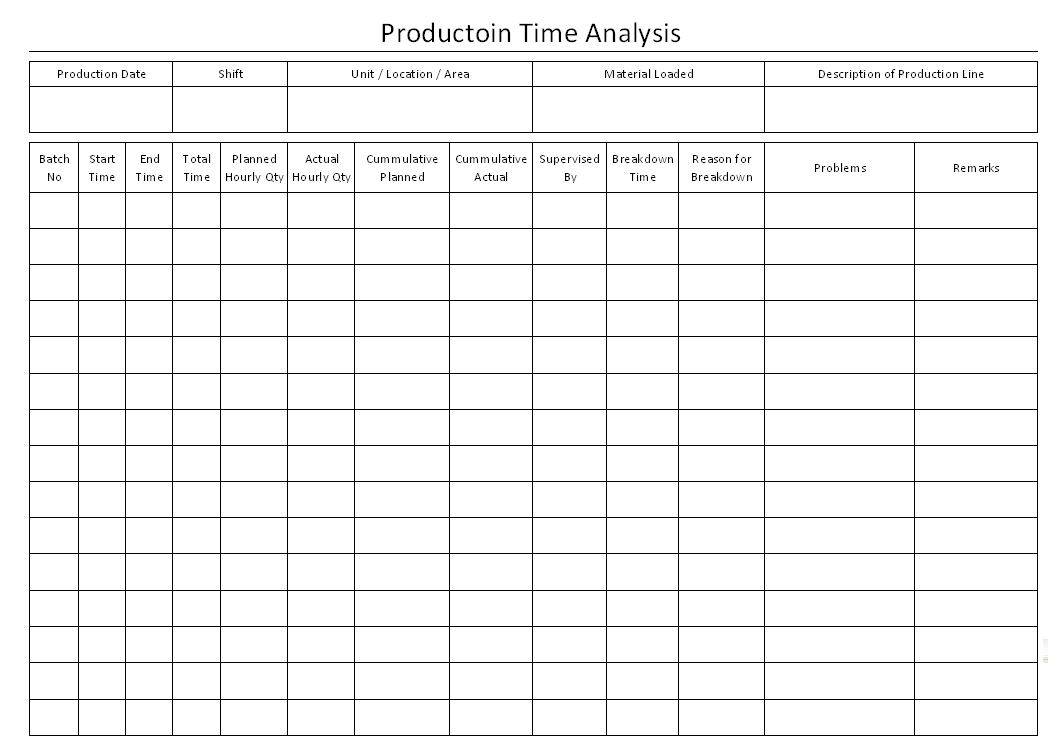 Production time analysis date

Shift detail, in which shift were analysis performed.

Unlit / Location & Area details

Material loaded at time of production time analysis

Description of Production line

Information of batch number

Start time and End time of the single lot / batch produced.

Total time taken for particular batch

Planned hours quantity – manufacturing planning department planning information for hourly quantity and actual hourly quantity details

Cumulative planned and actual quantity details

Supervisor name

Breakdown time taken during particular batch number / lot no.

Reason for Breakdown, full details of the breakdown & how its was happen

Problem information happen during operation for particular batch production.
EXAMPLES, SAMPLES & FORMATS
You would also like to read: