Monthly Production Plan Format
Production planning is very important part of the company to manage all machinery, equipment, manpower on base of the production planning, the material movement, storage and concern events are depends on production plan. Production plan can be monthly, weekly or daily. Here as given monthly production plan format that required fields are as under:
Sales order Number
name of Customer
Customer Purchase order and Date
Technical Specification sheet
Expected Delivery Date
material ID
Material Name and Short Description
Job Quantity
Loading Quantity
Balance Quantity
Priority – Normal or High
In Unit – in which Unit, location, area, machine or any other specific location that planning to load material
Generally in industry three types of the production plan format are arranged on base of the time frame.
Monthly Production Plan – General information of the product and area where planning the material as per customer requirements, there are no specifically machinery, bill of material or manpower arrangement are show, and this is general planning of customer orders.
Weekly production Plan – Little deep informative planning that calculating the information, manpower and units that possible to understand the customer priority, material avaialibity and others concern factors that effect on production
Daily production Plan – this is unique planning sheet that all the information of the machinery that is machine wise production planning, Date wise machinery, bill of material and manpower planning, all the equipment planning are also mentioned in this sheet, daily production planning is perfect planning of the each things but there are disadvantage of the planning is that breakdowns, manpower and other natural issue can unbalance its perfections.
Here as below ready format given for the download in word document for your reference: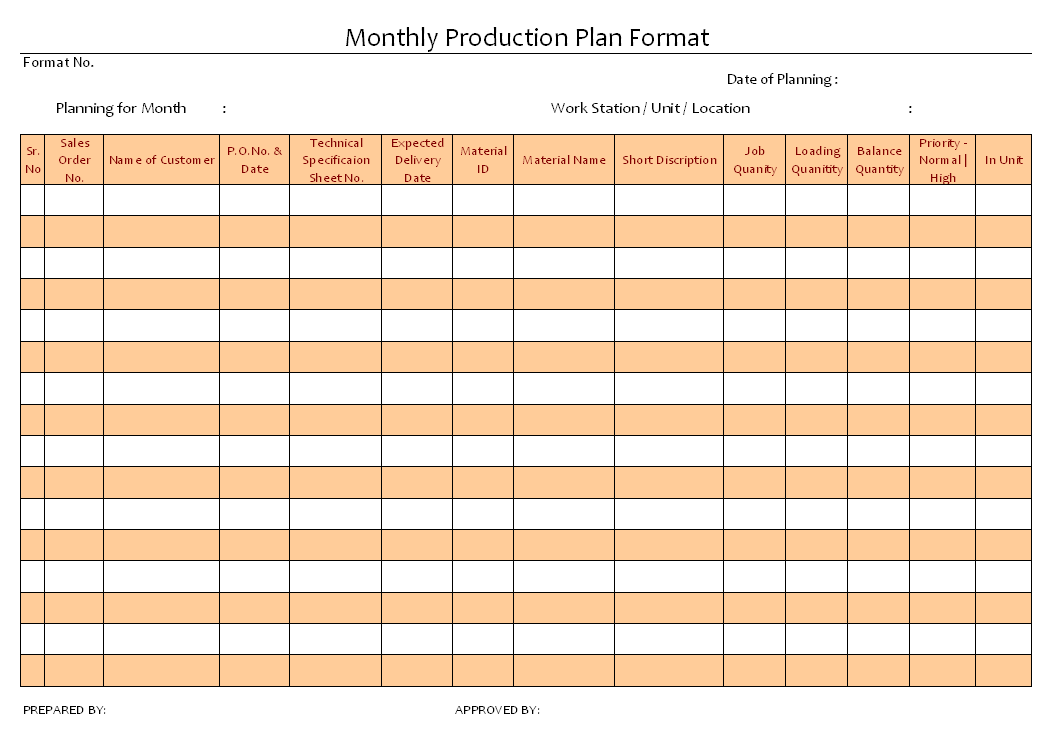 EXAMPLES, SAMPLES & FORMATS
You would also like to read: