Special Characteristics Status Monitoring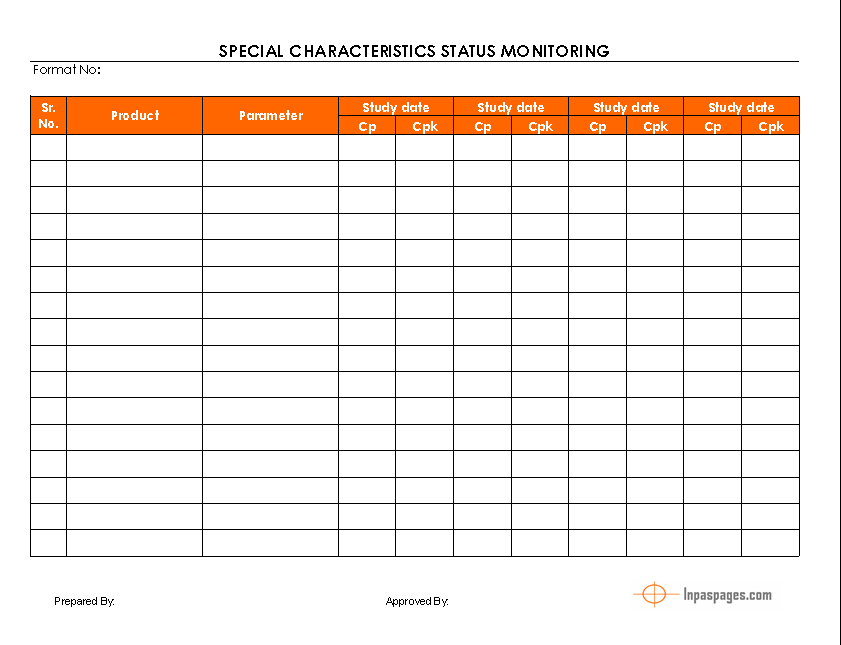 In production line, some product that need to monitoring, controlling the variation of product in various sizes in case of manufacturer, monitoring on production line is very critical job as well as need to patient for the product line's data collection & analysis for the product that want to analysis, some industries are also monitoring on the parameters of particular part of the product that production people well aware in case of the understand requirements of customer for the product are possible to find out the variation as requirement of customer can monitoring & controlling possible as particular part to avoid whole product defect or variation in product bunch.
Product parameters are depends on process parameters and machine's standard parameters can possible to maintain product parameter through collecting data and its analysis of variation of product or product part that affect the product and customers that is user applications and those applications requirements are defined base requirements for the suppliers, supplier are define the parameters or modify parameters as per requirements of customer's applications. Product parameter are need to identify & monitoring through find out special characteristic of product that all the parameters are maintaining or not can possible to find out.
Special characteristics status monitoring is most widely used analysis form to find out product's parameter variation and deviation for the control action can be possible, in the monitoring report or form there are two major things are need to first is Cp = Process capability and second is cpk = process capability index both are need to monitor timely, actually process owner define frequency of the montiroing on the product's CP & Cpk and same will be mentioned observations or result achieved from analysis, mostly three to four different date's result are monitor to understand real variation in product' s variation with concern parameter.
For practical, you can download format for the special characteristics status monitoring in excel format:
Download Special Characteristics Status Monitoring Format in excel sheet
Special Characteristics Status Monitoring description, example, sample, template
Special Characteristics Status Monitoring in Word Document / Excel Sheet / PDF Format