Work Plan Process Sheet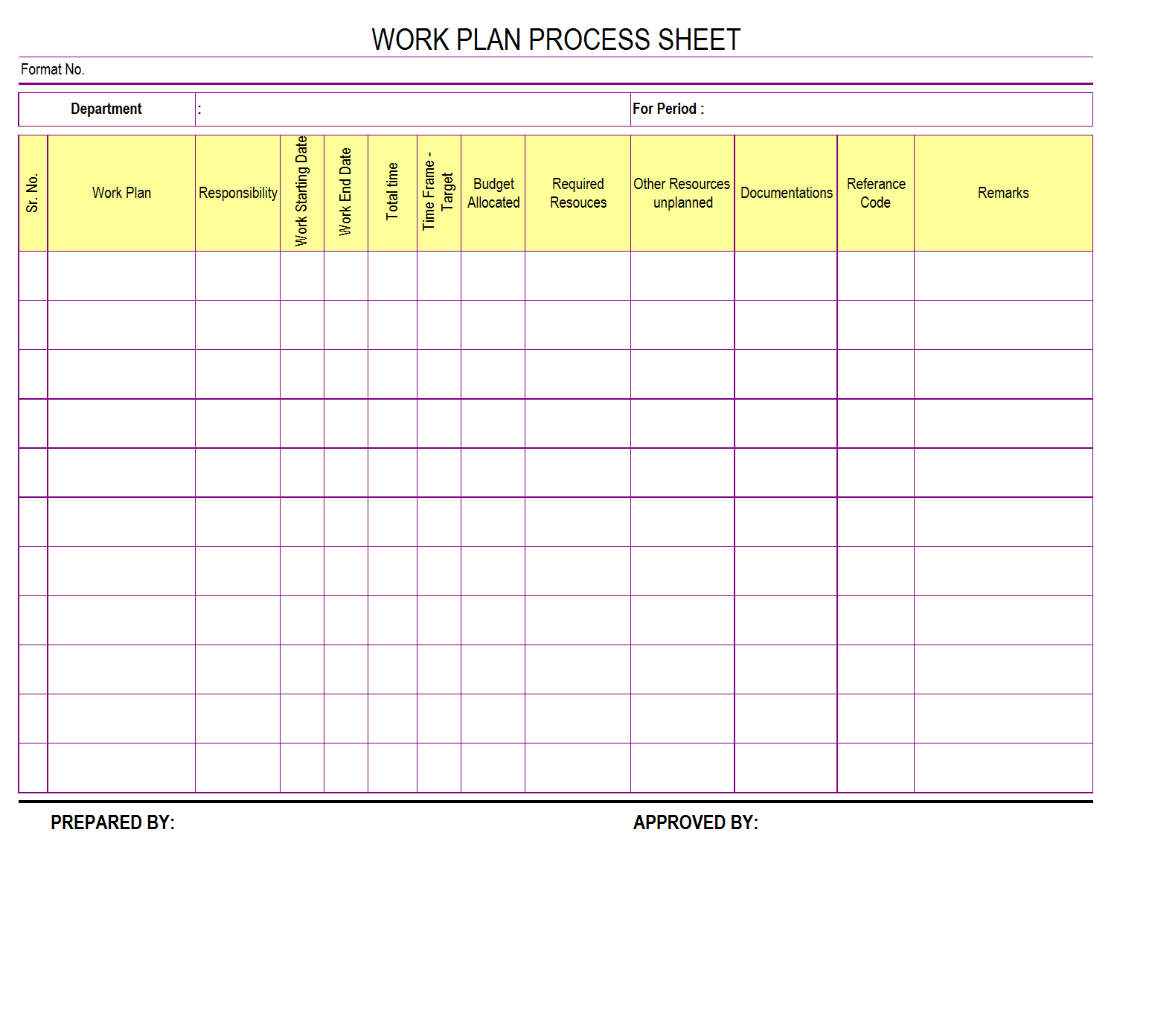 Department – Name of department for works are planned.

Work plan – Details of works are going to planning, all the concern information of the planning are incorporated in this column.

Responsibility – Assignment of the works and its responsibility and accountability for the concern works.

Work starting Date – Details of the Works are going to start.

Work End Date – Expecting the work will be done on date.

Total Time – Total Time spend for the works completions.

Budget Allocated – Total Budget Allocated for the particular works for completions

Required Resources – Generally during the planning of the works are all the required resources are need to listing.

Other resources unplanned – this is very different requirements that unplanned material that need during the works are started, all the information need to mention for the next time planning support & also for calculations.

Documentations – All the documentation concern to work planning are need to mentioned.

Reference code – Code that need to reference.

Remarks – if any special instruction or details that needs to display for teams.
EXAMPLES, SAMPLES & FORMATS