Alternative work program evaluation form
Purpose of the Alternative work Program evaluation to ensure alternative work program is successfully working at plant as well office areas. Alternative work program improvement depends on performance / training and awareness of the alternatives and its suggestions/comments for the work programs are prepared.
Some basic question that used for evaluate alternate work program to check out effectiveness of the program, checklist points that can used to evaluation as below:
When the last alternate work program has been conducted at work place?
Alternate work program useful in your rehabilitation process?
Alternate work program is effectively worked? Are there any opinion / Suggestions / comments for it?
Do you have any suggestion to improvement this program?
This format can be used at any location or any kind of industry that alternate work program is possible to raised that this format can be used as informative as well as understand basic needs of the working floor and requirements of the working environment
Here ready made format is available for download of alternate work program evaluation form, after download can possible to modification as requirement of individual company.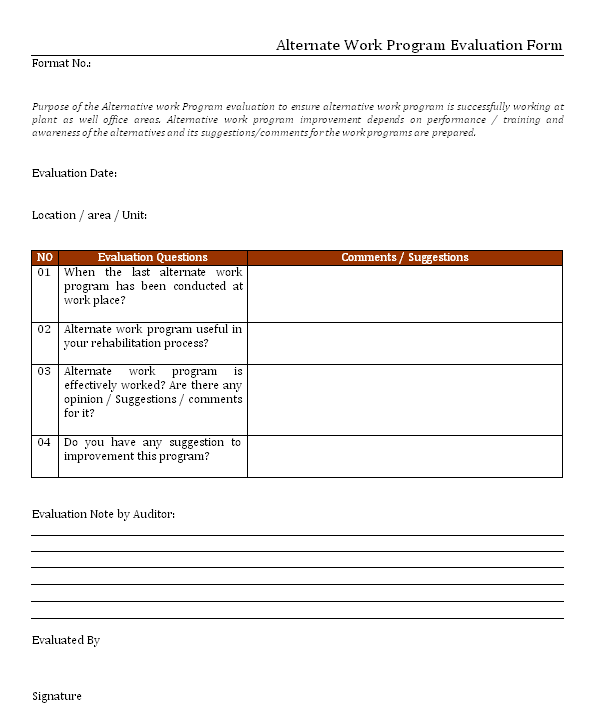 EXAMPLES, SAMPLES & FORMATS