Audit Training Evaluation Sheet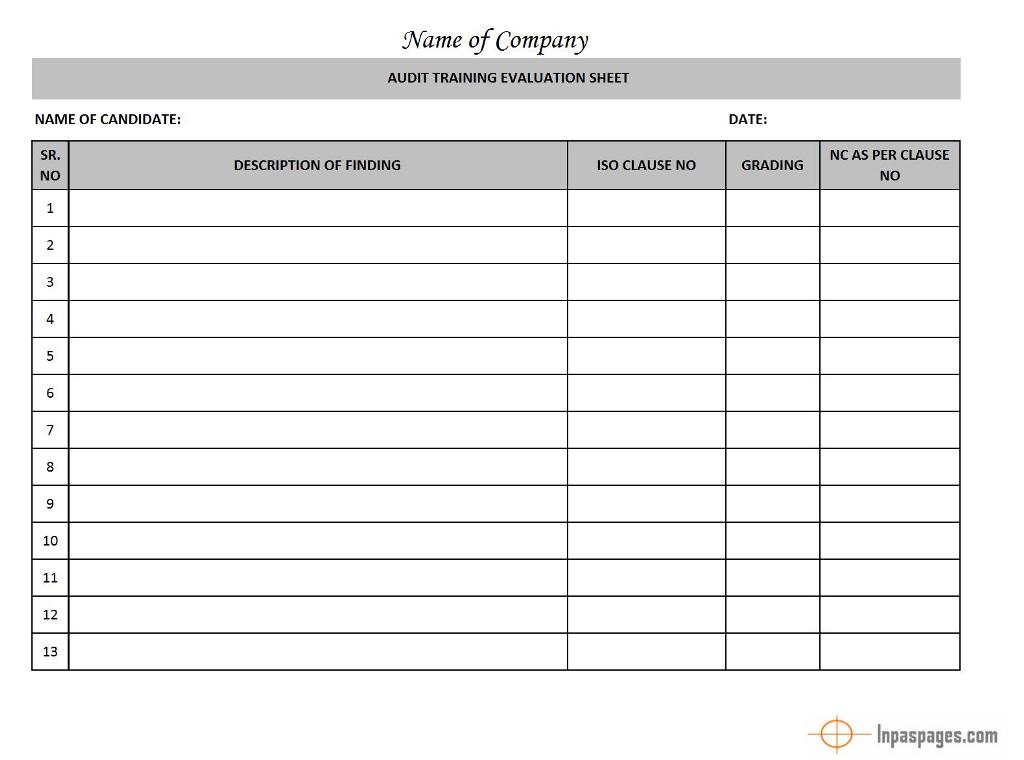 Audit Training is unscheduled training which is not includes in training calendar, Audit Training comes from audit that requirements of the non conformity to conduct training by gap found in audit. Auditor is finding the fact requirements of people's gap in skill during audit time frame.
Here above provided format sample is for ISO concern, ISO audit training evaluation sheet are need to prepared when any findings are comes from internal / external audit found any gap to any person's during audit, in the format or evaluation sheet required non conformity clause as per ISO requirements.
Basic Required Field in Audit Training Evaluation Sheet
Name of Candidate
Finding by Auditor during audit / Description of finding that needs a training
ISO Clause – as per international Standards requirements
Grading is requirements to level of the audit – person grade for the improvement
NC clause is a requirement to auditor has requirements of audit mentioned.
Above fields are mandatory for the audit training evaluation sheet to comply requirements of training, ready made format are available for the download.
 —————————————————- Download  —————————————————-
Download Audit training evaluation sheet in excel format
Audit Training Evaluation Sheet format in Word Document format
Audit Training Evaluation Sheet Format / Report / Template Download
 —————————————————- Download  —————————————————-
RELATED TOPICS: