QMS : internal audit report General Questionnaire /Internal Audit Checklist for HR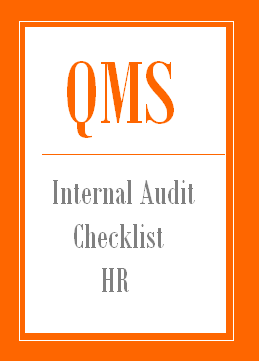 Are training needs of employees identified through interaction with employees and competency requirements gaps?
Are competency requirement define for each designation of employee? Is it updated based on person joining conducted?
Are records of training maintained? Is each training evaluated to ensure effectiveness?
In case of new of new person joining organization or person changing his/her responsibilities are on the job training imparted?
What efforts are taken to improve employee motivation?
How is employee motivation / awareness level judged?
Is necessary work environment maintained with organization?
Are housekeeping and safety audits conducted periodically?
Are '5s' score trends monitored?
Are actions initiated to improve the same?
Related Topics: