Returnable material register
Consumable goods storage department / tools and die department are maintain this kind of register to maintain each tools / die or any other material which user department like production, maintenance or any concern peoples that used for the some days and return back with the same conditions, for this leased material are recorded in the returnable material register to recording all the concern information, material details with condition that useful at time of returned back from user department.
Returnable material registers are maintain by Tools / Die Store, when any user department are issued material for temporary, store keeper enter the details of the material and possible return date with identification number of material for traceability. In case of the material are lost, broken or theft, all the responsibilities are liable to user department,  user department must return material with normal condition, if any damage or problem occur, user department immediate return or recall to store department for the tools/ equipment are takes for some works.
IN the returnable material register, major fields are under:
Tools / Equipment name
Identification number
Department / Location name
by order
Issue Details and same for return details
remark, if any
above information are used to maintain returnable material register, this above information is simple and common used for any store department, hence you can download for your company for internal used, download links are as under: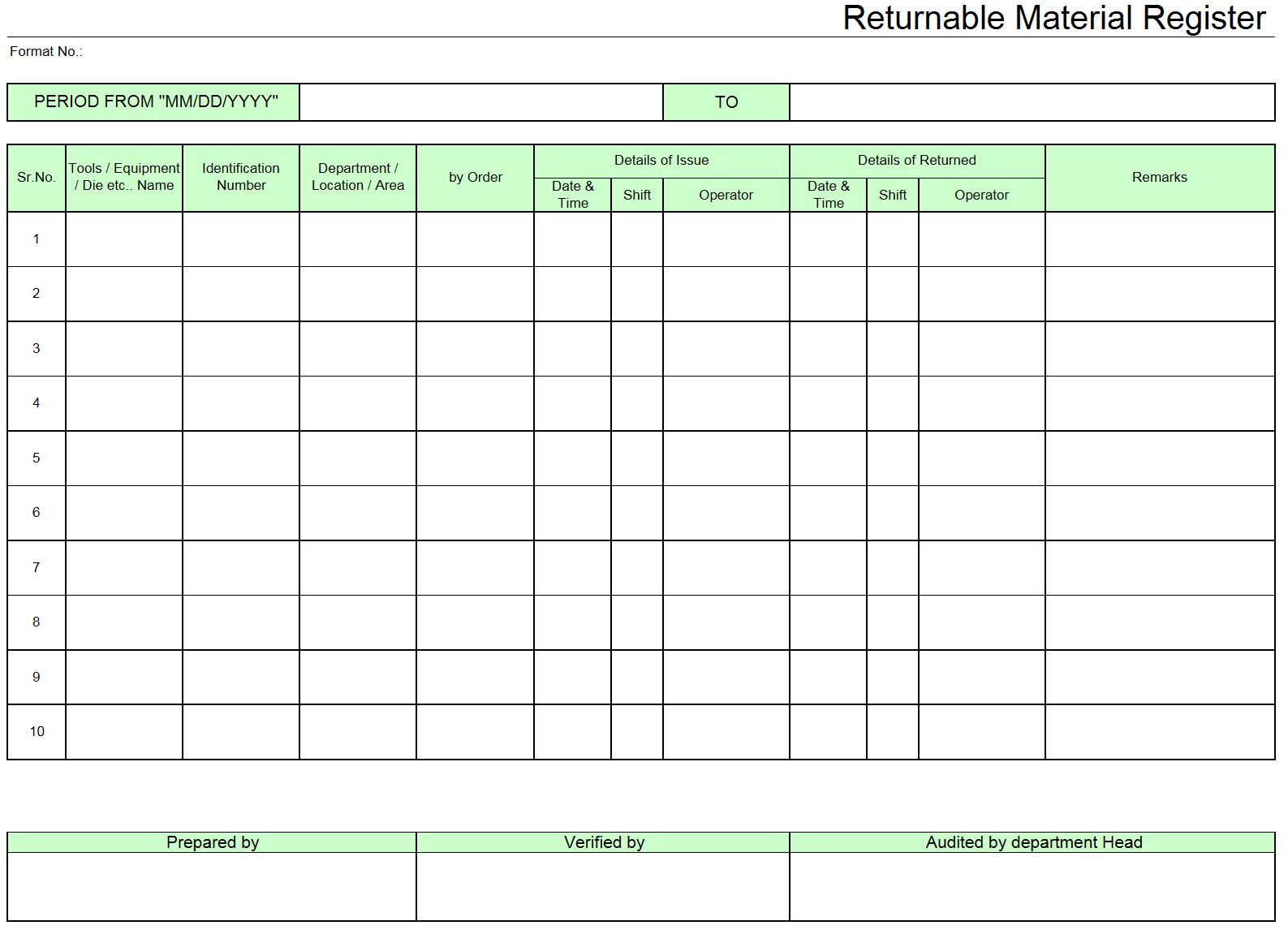 EXAMPLES, SAMPLES & FORMATS
You would also like to read: