Chemical Parameter Testing Report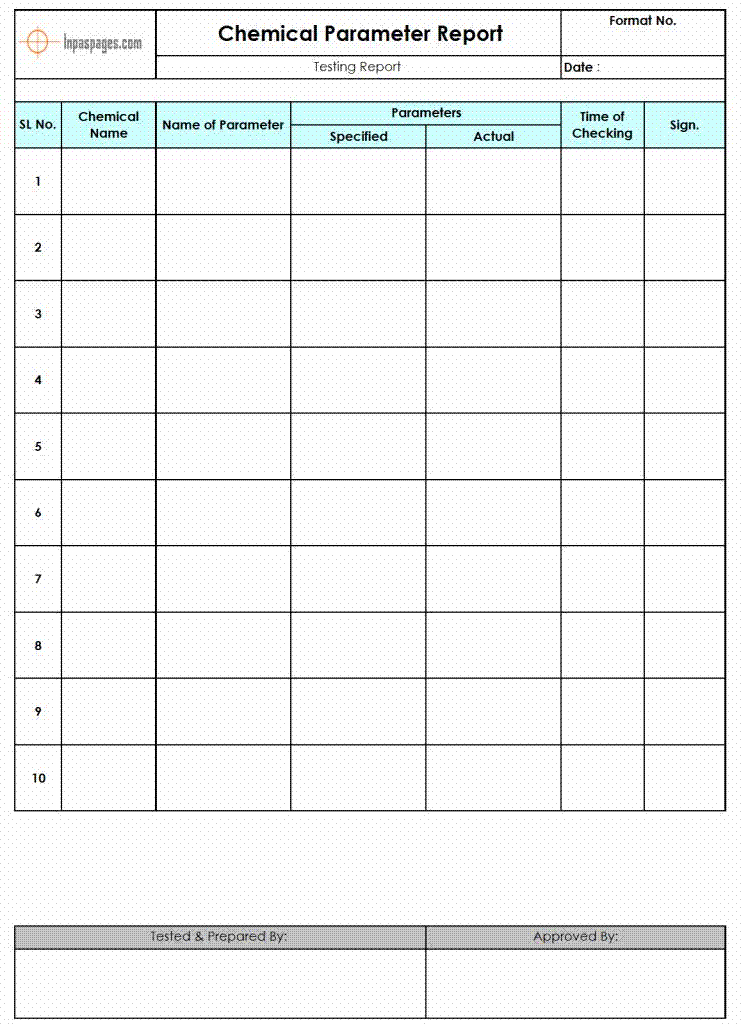 Chemical parameter testing is quality testing process part to ensure the chemical are used in process, that chemical having maintained its parameters, this is the reason for testing chemical. Chemical parameter testing report done by qualified chemist, this test can be done in house or external laboratory that gives a testing result in testing reports. Generally this test are done in house chemical lab.
Why need to chemical parameter Test?
Chemicals are used in various process of manufacturing, purity of chemical should be maintain quality of the product, in case of the chemical is not properly maintained its parameter can create the problem in product which is organization manufacturing, further some negative impacts can show on product.
In the Chemical parameter Testing Report is checking of parameter against specified parameters of the chemical and against actual value are match for the check variation between parameters.
————————————— Download —————————————
Download Chemical Parameter Testing Report format in Excel sheet
Chemical Parameter Testing Report format in word document / Excel Sheet / PDF Format
Chemical Parameter Testing Report Description
Chemical Parameter Testing Report template
Chemical Parameter Testing Report examples
Chemical Parameter Testing Report definition
Chemical Parameter Testing Report for chemical lab
————————————— Download —————————————
Related Topics: