Daily Calibration Report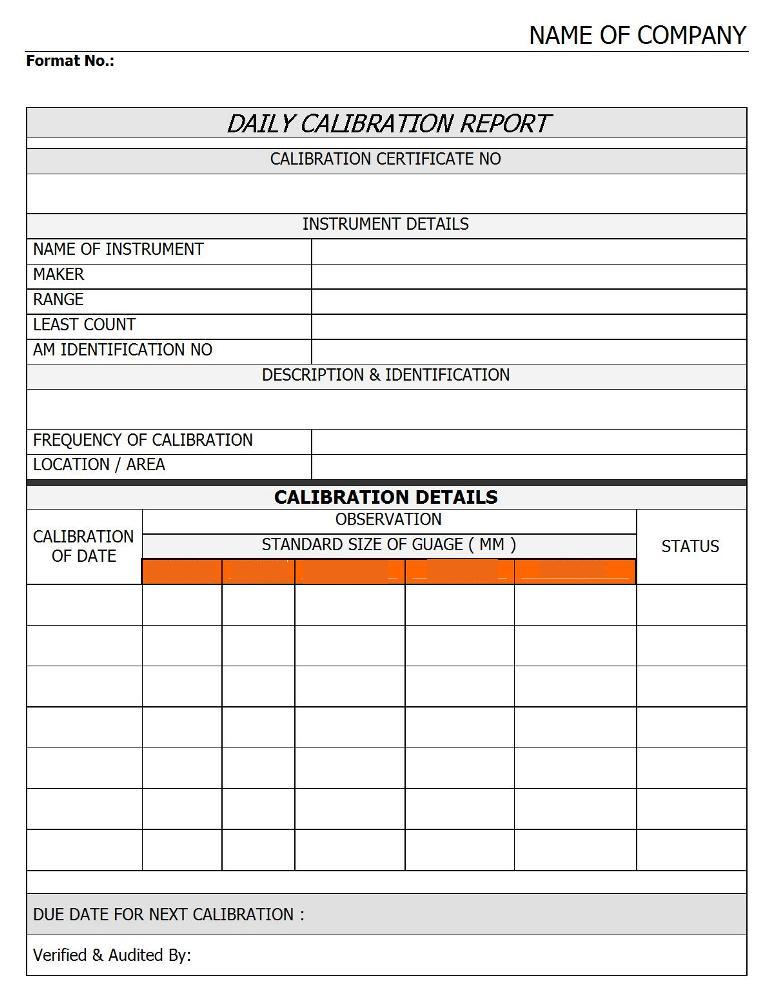 Daily Calibration is the requirements of the international standards as well as to ensure the measurements controls. Instruments, devices, gauges, equipment calibration is necessary process is being on daily basic in case of the material need to measuring on process with highly appropriately.
In some industry, calibration is prime requirements in case of manufacturing of the gauges, instrument lab that frequency large scale of the instruments, devices, gauges and equipments that used for measuring. To consider the requirements of the calibration process, here we are given the sample format for specific international standards gauges that included for the real picture understanding.
Show Picture above, that indicating the daily calibration of the GAUGES  are almost all the required information are in collaborated, Gauges are standards sizes that daily used in various industries, that useful for the remain all industries that big sizes gauges are used, but you can also modify the standard sizes that used in specifically in your industry and there are no any rule for the format changes in case of the standard sizes change, when ever you create the format that black the potion of below on standard gauge sizes.
Download Daily Calibration report format in Word format
Daily Calibration report format / Daily Calibration report template / Daily Calibration Report samples
Download Calibration report Sample 
Related Topics: