Emergency Equipment record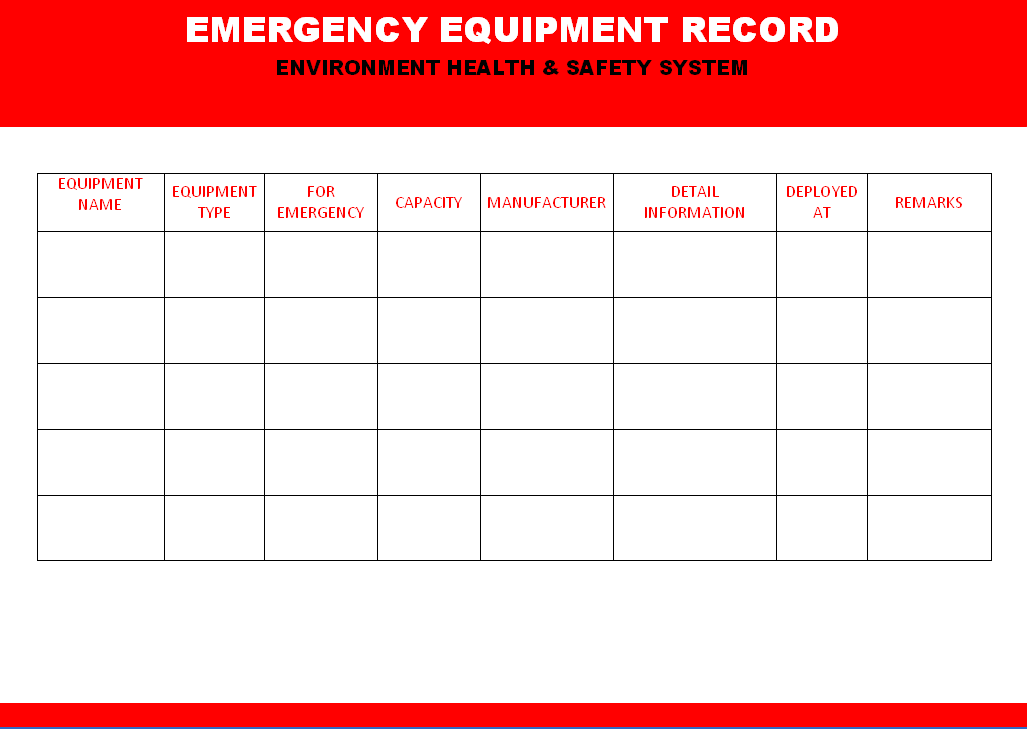 Equipment Name – Name of equipment which is used for the emergency situation

Equipment Type – Which type of equipment / category of equipment

For emergency – Details of the equipment used for which kind of emergency like fire extinguishers are used for the fire emergency, safety shower for the individual emergency if the harmful chemical on body or in eyes.

Capacity – Equipment capacity to understand limitations of the equipments at time of emergency

Manufacturer Name

Detail information – Full details of the emergency equipments to understand the equipments, handing, storage, deployment, use at the time of emergency etc..

Deployed at – listed equipment at which place deployed?

Remarks – if the required any important information to mention.
EXAMPLES, SAMPLES & FORMATS
You would also like to read: