Equipment use Request form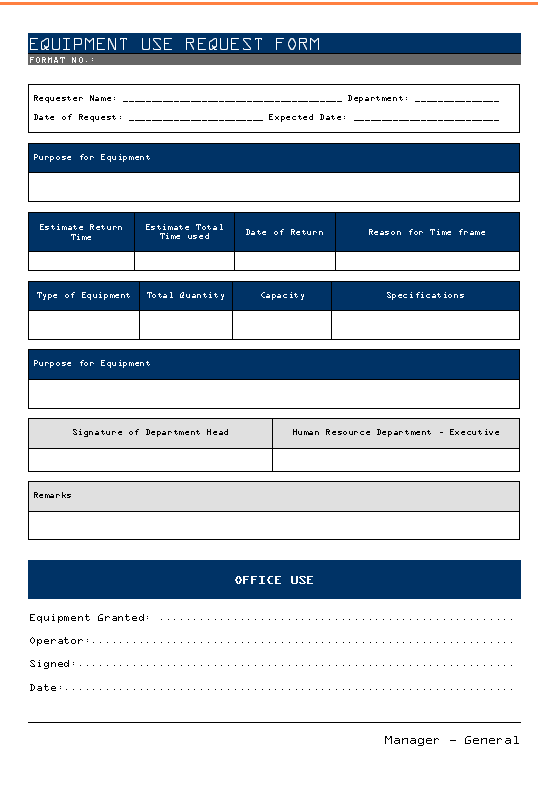 Requester Name – Name of Equipment use requester

Department – Request belong from which department

Date of Request and Expected date of equipment for use

Purpose of equipment request, use of equipment reason and information of primary used of equipment at plant.

Estimate Return Time – Estimate time for the return equipment to provider

Estimate total time used – Total time used details of equipment

Date of Return – on which date equipment will return to provider

Reason for time frame – if the equipment are not return in time frame that what is the reason for being late to return information.

Type of Equipment – What type of equipment required

Total Quantity – total numbers of equipment required for works.

Capacity of equipment

Specification if required to mention.

Purpose of equipment – what purpose to request equipment for use at plant or any other area within company.

Sign out of Requester, Department head and Human resource department – human resource department will be taken this copy for the approval of management.
EXAMPLES, SAMPLES & FORMATS
You would also like to read: