Hazard Report Form
Reporting the hazard identified by any employee that information of the observations, categories of the hazard and concern information are maintained in hazard report form, this format is very important for the company that individual interest are shows of the employee / workmen to identification, monitoring and help to secure regular activity by appointing hazard identification reporting to management. For the basic structure of the hazard report format as below:
Hazard report Number & Date
Observer name and Employee ID
Observations
Location of Hazard identification & Date, time
Details of Hazard
Identification of the hazard Categories
Employee Recommendation
Corrective Action / Preventive Actions
Sign off of verification / Approval Team
Information of the hazard reporting is very important for the company, each reported hazard are responsibility of the company to eliminate, substitute process or any engineering control etc.. Actions that need take by management on base of the observations of employee / workmen, internal discussion of the management team to controlling on hazard for the minimize risk level in company.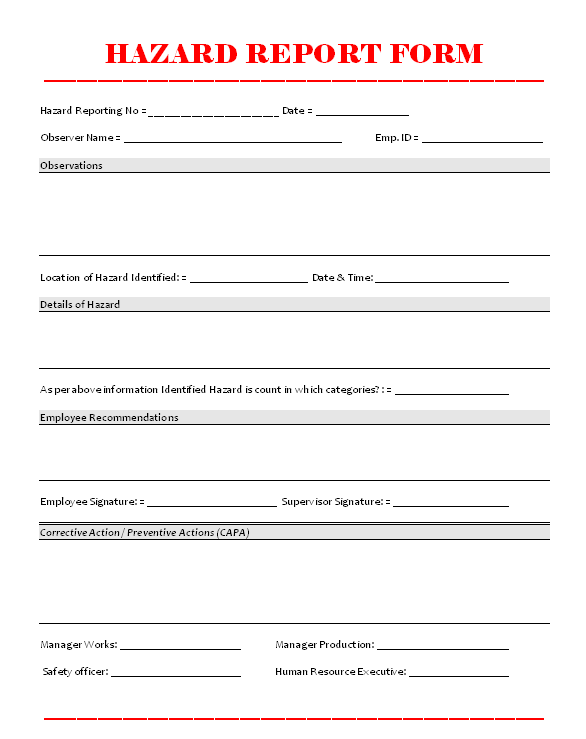 EXAMPLES, SAMPLES & FORMATS
You would also like to read: