Monthly Inspection Record sheet
Date of Inspection
Work Order Number
material / Description
Acceptable Criteria for the material pass
Job quantity – total material quantity as per purchase order of customer
Accepted Quantity – Accepted quantity in quality checking
Rejected Quantity – Rejected Quantity in Quality Checking
Pending Quantity – Total Pending material quantity out of job quantity
Test / Quality Checking Result – Quality control department checked all the testing details / information and result information can paste here for understand what types of inspection test are carried out.
Any Special Test – if the customer had expected any special test information can merge here, this information is very important for the quality department.
Test certification number – against the tested / accepted material certificate issued by quality department that number should mentioned here
Document reference – all the concern document, evidences, test result documents and inspection notes etc.. material records numbers can incorporate to easier for tracking each document against test certificate as well as against order.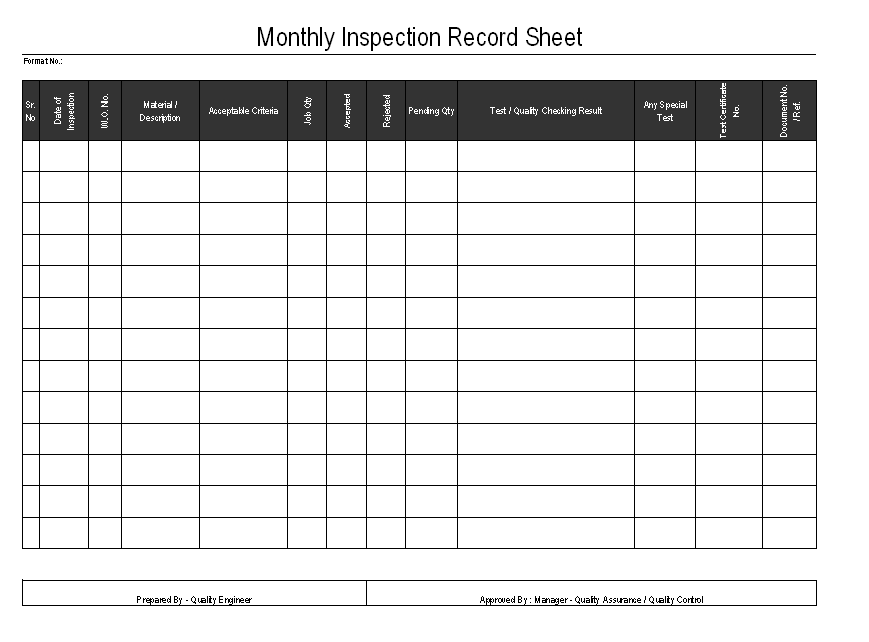 EXAMPLES, SAMPLES & FORMATS
You would also like to read: