Temperature record sheet
Storage Location – For the food / chemical or any others material which required to monitoring and tracking the current situation that, mostly in food / drug / special types of chemicals etc. material which is needs to controlled temperature, hence the located material at the place are need to monitoring.
Time of inspect – As per frequency defined for the recording temperature of the room, material that timely recording purpose, inspecting time are need to mentioned.
Required Temperature – Generally required temperature of the material are depends on the material, chemical, foods etc… storage items specific controlled temperature requirements, here as per stored material required temperature are required.
Actual Temperature recorded – At the time of visit at storage area, what was the actual temperature, maintained temperature, level of the hygiene, due points etc.. Factors can affect level of temperature, hence actual temperature recording is very important.
Material Description / Acceptable Criteria – Storage material in the store rooms controlled atmosphere is depends on material, acceptable criteria of the storage and controlled atmosphere is define / maintained and monitoring to maintain level of acceptance.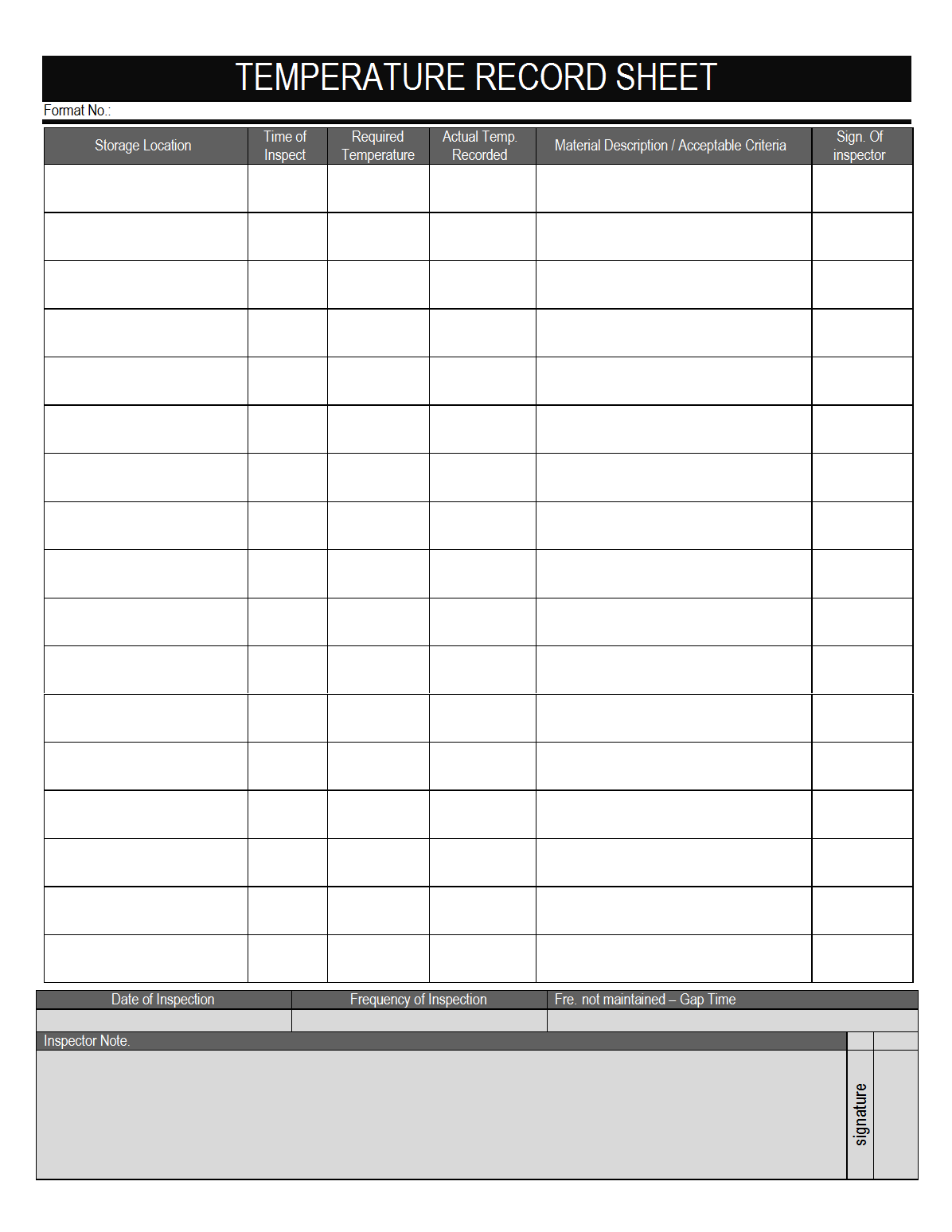 EXAMPLES, SAMPLES & FORMATS
You would also like to read: