Process validation record
Manufacturing unit is fully depends on process for the producing material to finalize the products, semi finish product are passes through various process in the production line for finalized product, each process is unique and its requirements for the product is very important that need to accurate for the product quality, hence assurance of the process for the product manufacturing is very important for the quality best product, cost controlling and other reasons.
To ensure the processes are qualified validated for the produce the material that product line can be effectively controlling on the process parameters, controlling on the costing and quality of the product, requirements of the process qualification, validation is the procedure for the process qualification approvals, during the validation all the process parameters, product parameters are well testing, understand requirement for the product quality and acceptance level achievement.
Process validation records format having a unique requirement to achieve the perfect product process, each process, product sizes and parameters combination is very tough to matching and finalized the validation process for the gives the result for the acceptance.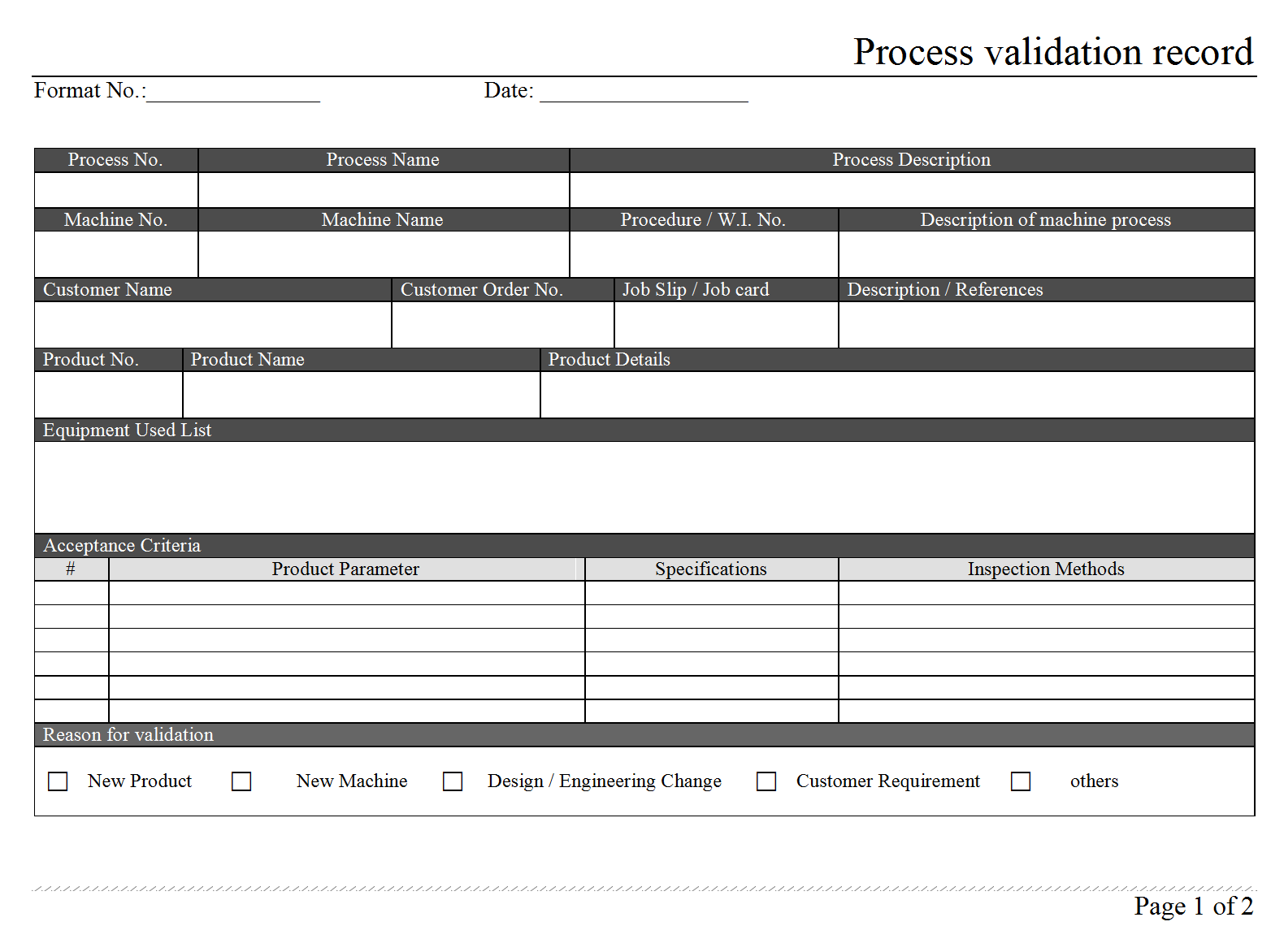 EXAMPLES, SAMPLES & FORMATS
You would also like to read: