Procedure Verification Format
In the manufacturing unit, procedure for the each activity is very important, on base of the procedures all the process activity are depends and follow for the same, manufacturing procedures are used as guideline of the works, hence it procedures should accurate to activity are conduct without any trouble, for the keep accuracy need to verify all the procedure prepared for the structural working environment, procedure verification requirement format fields given as below:
Procedure No.
Procedure verification code / number
Date of verification started
Purpose of verification
method are used for verification
Product and description
Name of responsible person
Process / Activity details
Procedure requirements
observations
In the procedure verification format given as above all are general that fit with any kind of organization, incase of the any requirement raised that possible to modification and amendment in any field. As per procedure requirements of the verification can be different, hence this format can used as the base document of the procedure verification.
Here ready made format of the procedure verification format is given with below link, after download this format are possible to amendment, modification.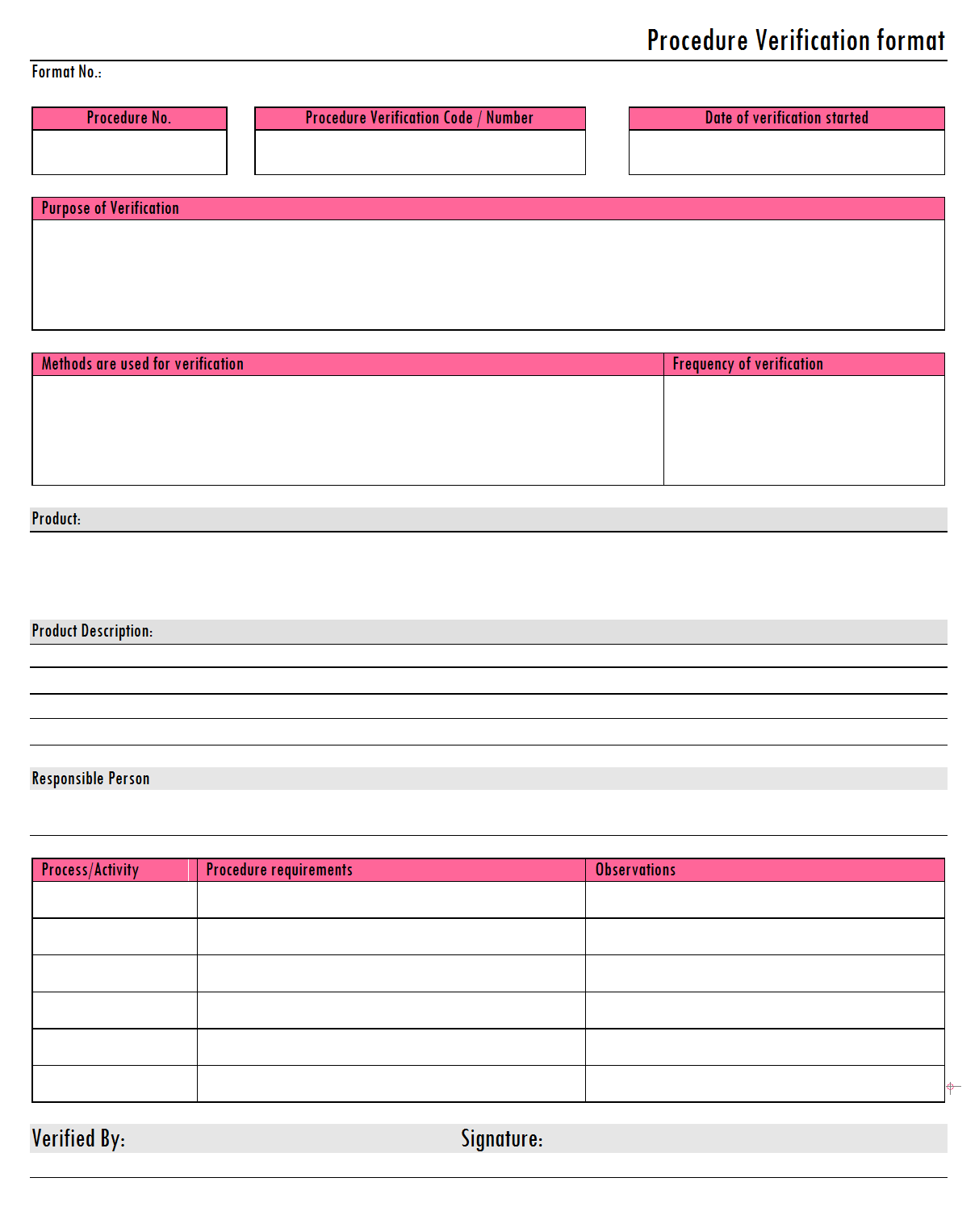 EXAMPLES, SAMPLES & FORMATS
You would also like to read: